BREATHTAKING, BESPOKE INTERIORS
Our showroom is now open and we are delighted to be welcoming guests through our doors once again. Our designers are also still very much available to discuss your kitchen, bathroom or bedroom project on the phone, via email and virtually through Skype or Zoom.
BEGIN YOUR DESIGN JOURNEY FROM THE COMFORT OF YOUR HOME...
Our remote design service means you can now continue planning your new kitchen or bathroom from the comfort of your own home.
It all starts with a short call with a designer...
A short, introductory call with one of our friendly designers.
You send us with some basic measurements & a few photos.
We'll create some designs & a 3D render of your new space.
We'll present our designs via Video Call on Skype or FaceTime.
Your kitchen is so much more than just a room for cooking. It's the heart of your home, a place for making unforgettable memories and coming together with friends and family. Of course, your new kitchen must be highly functional and durable so that you can get the most from your space every day. However, your design should also establish a wonderful and inviting backdrop that you and your family can enjoy spending time in.
At Colchester Kitchens & Bathrooms, all our kitchens are truly bespoke. We have a stunning variety of kitchen styles to choose from, complete with a range of worktops, appliances, and accessories. With our fantastic collection at their fingertips, our expert team will craft a design that's tailored to your individual tastes and unique needs. You can see some of our beautiful kitchen ranges now by clicking below...
Talk to a design expert...
Why not take the next step to finding your dream kitchen or bathroom by talking with one of our expert designers on the phone from the comfort of your home?
Whether you're looking for a sleek modern kitchen or your preferences are for something more traditional and timeless, you'll find it here at Colchester Kitchens & Bathrooms. Discover some of our incredible kitchen ranges below...
Elegant and truly timeless, our traditional kitchen ranges deliver elegance in abundance.
Our beautiful modern kitchens deliver inspiring design alongside incredible functionality.
Simply exquisite, our minimal and stylish handless kitchens are inspired by the latest in Germanic design.
EXCEPTIONAL INTERIORS DESIGNED AROUND YOU
At Colchester Kitchens & Bathrooms, we know that choosing to renovate your kitchen or bathroom isn't a decision you've taken lightly. And that's why we go to great lengths to ensure our designs exceed your expectations, leaving you with an exquisite and practical space that lasts for years to come.
We've dedicated years to sourcing the finest collection of high-quality products from leading manufacturers. And with our highly trained team of professional fitters and tradespeople, we don't leave anything to chance when it comes to installing your beautiful new space. Our talented designers will work closely with you to ensure every detail of your bespoke interior is just as you'd imagined and more. Click the button below to learn more about our exceptional service.
Discover Our Beautiful Bathroom Ranges...
Your bathroom should be a place in which you can truly relax and escape from the world. Our beautiful bathrooms are built to unrivalled standards, combing practicality and luxurious styling to deliver the perfect bathroom for you and your home.
At Colchester Kitchens & Bathrooms, we design and install bathrooms that you'll quite simply never get tired of escaping to. You can see some of our goregous bathroom ranges by clicking below...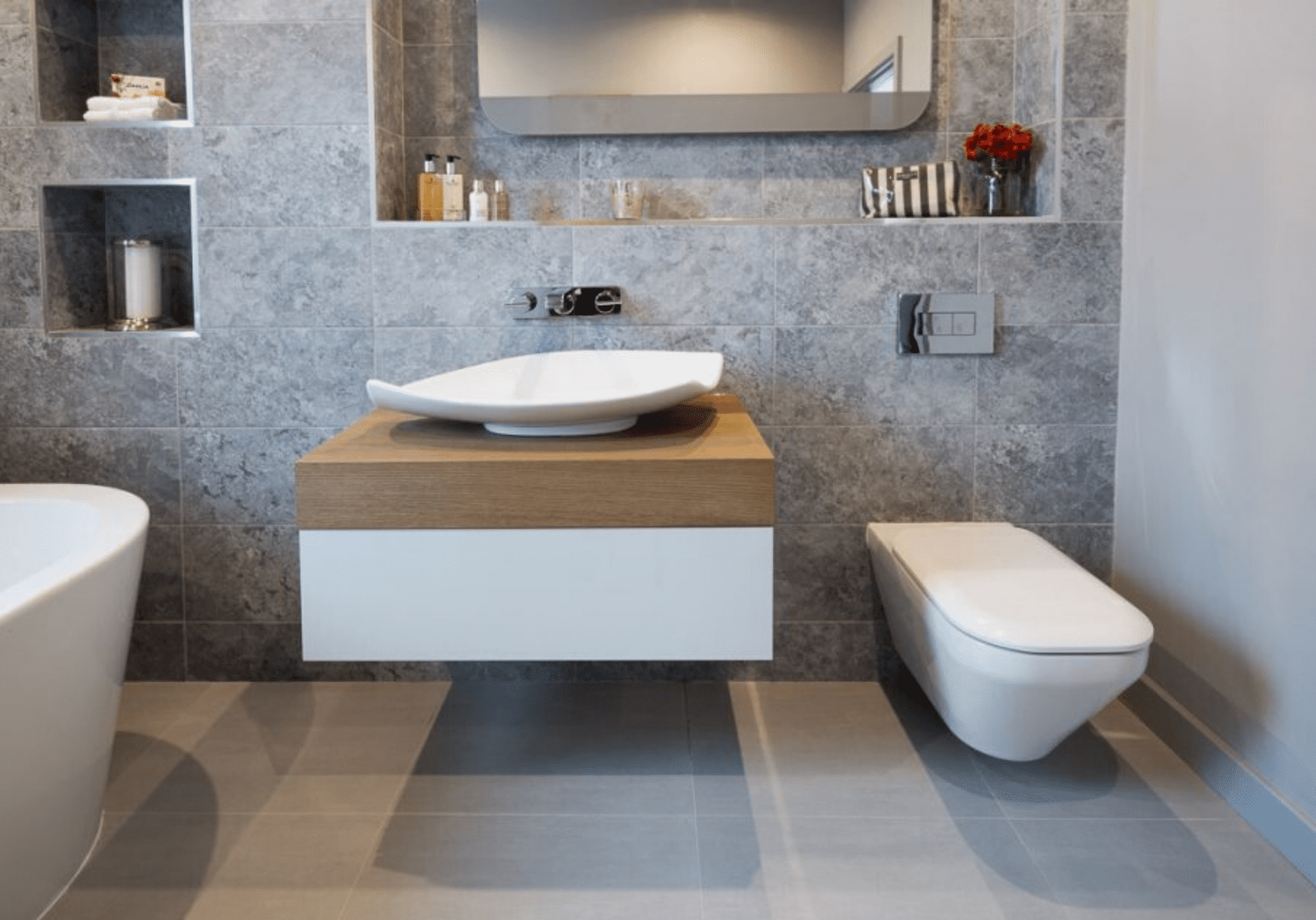 Our contemporary bathroom ranges are sleek in design and cutting edge when it comes to functionality.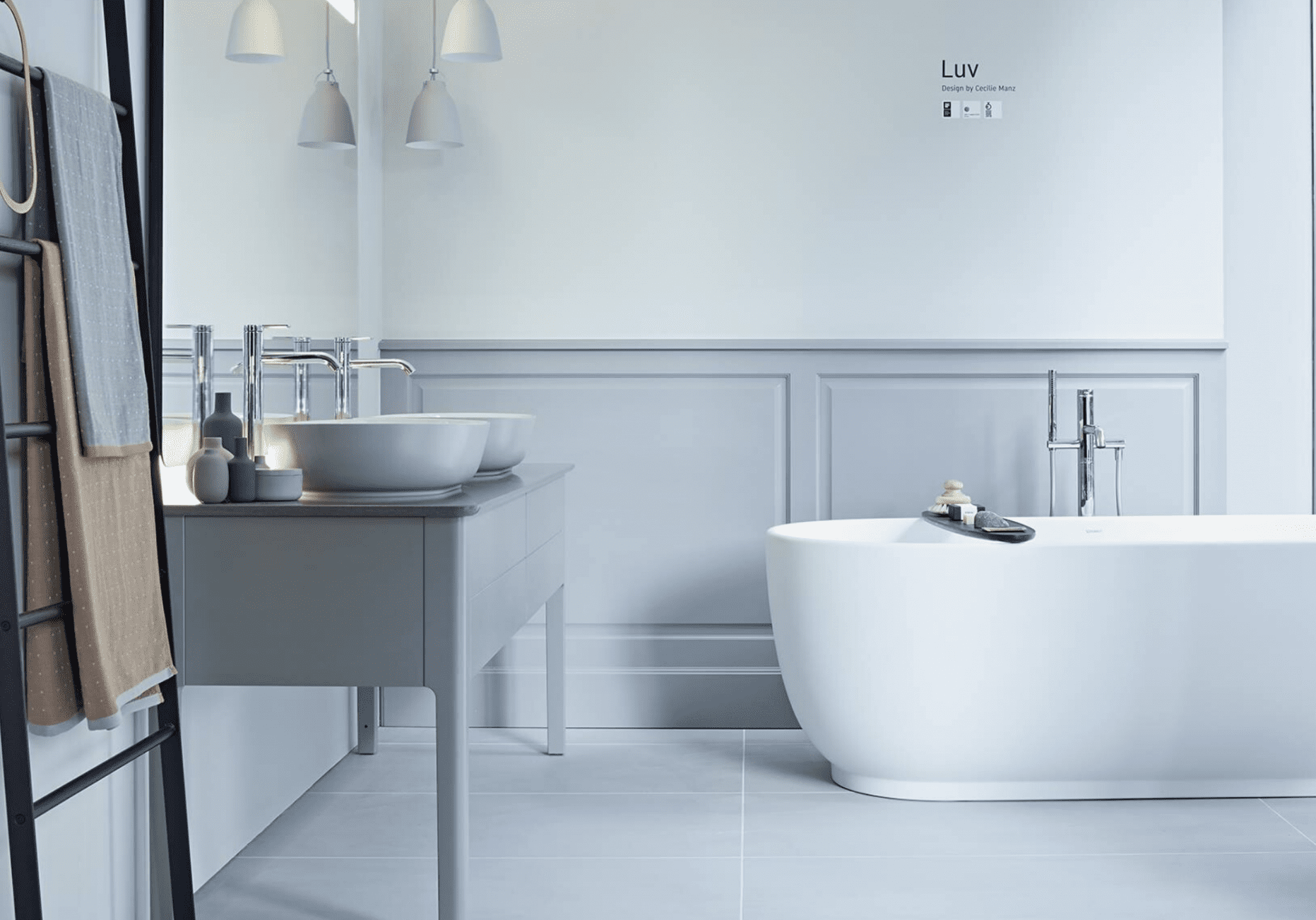 Take a look at our beautiful traditional, classically designed bathrooms and envisage yourself in the lap of luxury.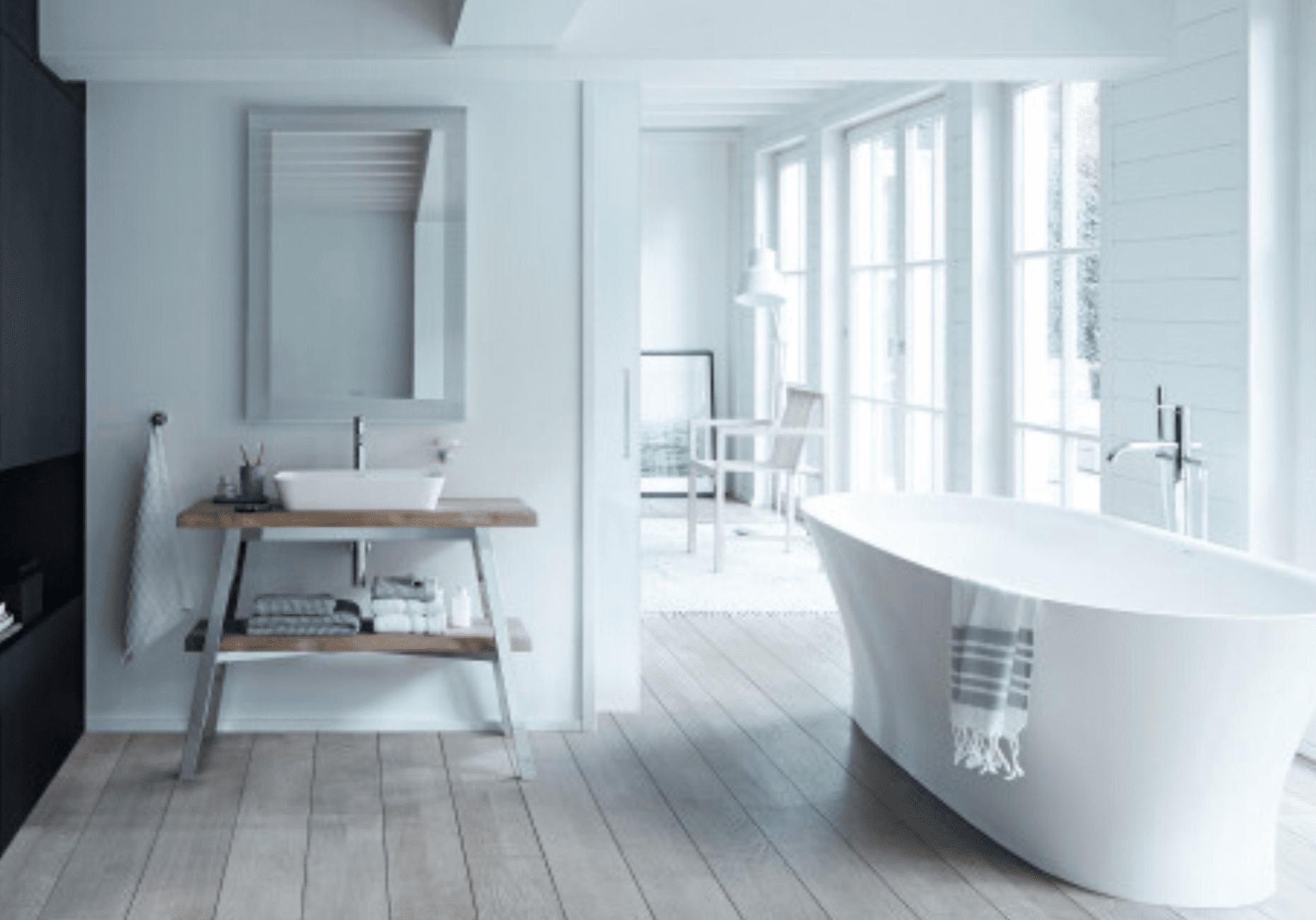 Discover our wide-ranging collection of breath-taking traditional and contemporary bathroom ranges now.
VISIT OUR COLCHESTER SHOWROOM
Visiting our stunning Colchester showroom is the very best way to discover the flawless quality and gorgeous style of all our wonderful kitchen and bathroom products. We have a stunning variety of displays, samples, appliances and accessories for you to explore. Experiencing our interiors in person will leave you with a unique appreciation of their outstanding practical capabilities and breath-taking looks.
During your visit, our friendly and knowledgeable team will be on hand to discuss your project. They would be delighted to share their expert insight and help you find fantastic inspiration for your space. Our showroom is located on the outskirts of Colchester town centre, near the village of Stanway. For more information on planning your visit, please click the button below.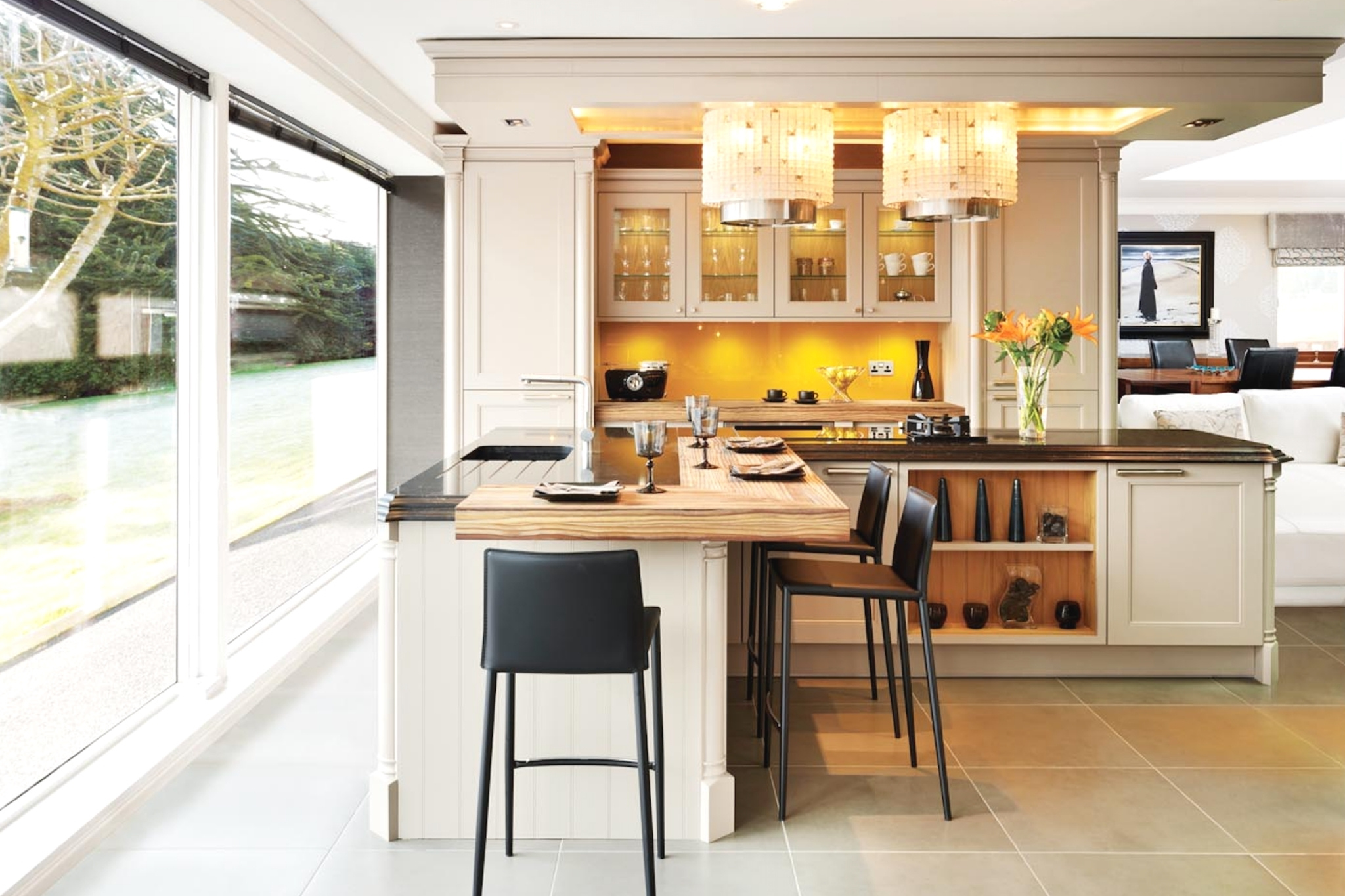 Here's what some of our customers say...
"We could not have been any happier with the service we received when we decided to redo our kitchen. Our designer was absolutely brilliant throughout the entire process; from the initial design consultation through to completion. The level of professionalism and attention to detail demonstrated by all those involved in the build and installation of our kitchen was exceptional. We are so happy with our new kitchen and would highly recommend Colchester Kitchens & Bathrooms to anyone!"
"We recently had a new downstairs toilet fitted and the service was simply excellent from start to finish. Colchester Kitchens & Bathrooms took care of everything from design to project managing the tradesmen who carried out their work to a high standard with minimal disruption and mess. I have no hesitation in recommending them."
If you're currently looking for your dream kitchen or bathroom, we're here to help. At Colchester Kitchens & Bathrooms, we're passionate about creating stunning interiors that don't compromise on practicality or gorgeous style. Our creative team always keep an eye on the latest trends and innovations to bring to their work to help them maximise your space.
Our blog is a fantastic place to find some great inspiration and ideas for your project. Our experts are keen to share their latest finds and new ideas and keep our blog up to date with the latest tips and advice. Take a look at our latest articles now by clicking the button below.
If you'd like to find out more about how our dedicated team can help bring your beautiful new kitchen or bathroom to life, then please don't hesitate to get in touch. We would love to hear about your upcoming project and would be more than happy to chat about your ideas over the phone or in person at our fantastic Colchester showroom.