Discover Our Contemporary Bathroom Ranges
Beautiful modern bathrooms that you'll simply never get tired of escaping to.
Our beautiful range of contemporary bathrooms perfectly combine sleek, modern design with incredible technology & appliances for the ultimate in luxury & relaxation. The elegant and minimal lines of a contemporary bathroom bring a deluxe, spa like ambience to your interior, and with the support of our talented experts your design will be flawlessly tailored to suit you and your home in every way.
Your bathroom is one of the most personal rooms in your home and a clean modern design is the ideal canvas for creating a truly unique look for you to enjoy while you spend some time to yourself. The experienced designers at Colchester Kitchens and Bathrooms will take you through an in-depth consultation process to establish your exact tastes and the vision you have for your space. They will meticulously craft a bespoke bathroom design that looks stunning as well as meeting your specific practical needs. At Colchester Kitchens and Bathrooms we offer a wonderful variety of stylish contemporary tiles to add character to your space as well an outstanding collection of contemporary furniture and a range of exceptional flooring to give a beautiful finishing touch to your design. Explore our gorgeous bathrooms now by clicking here to view our gallery.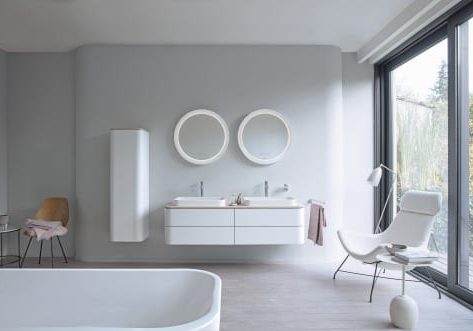 At Colchester Kitchens and Bathrooms, our modern bathroom interiors are produced using only the finest materials, fixtures and fittings to create a look that you'll love and a space that you'll always look forward to escaping to. We have handpicked a selection of the most sleek and sophisticated high-quality products to ensure even the smallest details are completely flawless. Our outstanding bathroom appliances guarantee your bathroom not only looks stunning but functions seamlessly for a truly relaxing experience. To find out more about the remarkable quality of our contemporary bathrooms and to explore our finest collection of technologies and fittings, please don't hesitate to call us on 01206 234864 or book a visit to our Colchester bathroom showroom on 2, Peartree Business Centre, Peartree Centre, Stanway, Colchester CO3 0JN
A luxurious minimal bathroom design requires the utmost attention to detail when it comes to executing a flawless and luxurious finish. Thanks to our unique design and supply service, we provide the most exceptional quality contemporary bathrooms for remarkably affordable prices. Sourced from world-leading manufacturers, our superior bathroom products will give the pristine finish you're looking for in line with your individual budget.
If you'd like to discuss your bathroom project further, a design appointment is the perfect opportunity to explore and develop your ideas with a member of our team and to start turning your dream bathroom into a reality. You can contact us to arrange your free appointment in the comfort of your own home now by clicking here.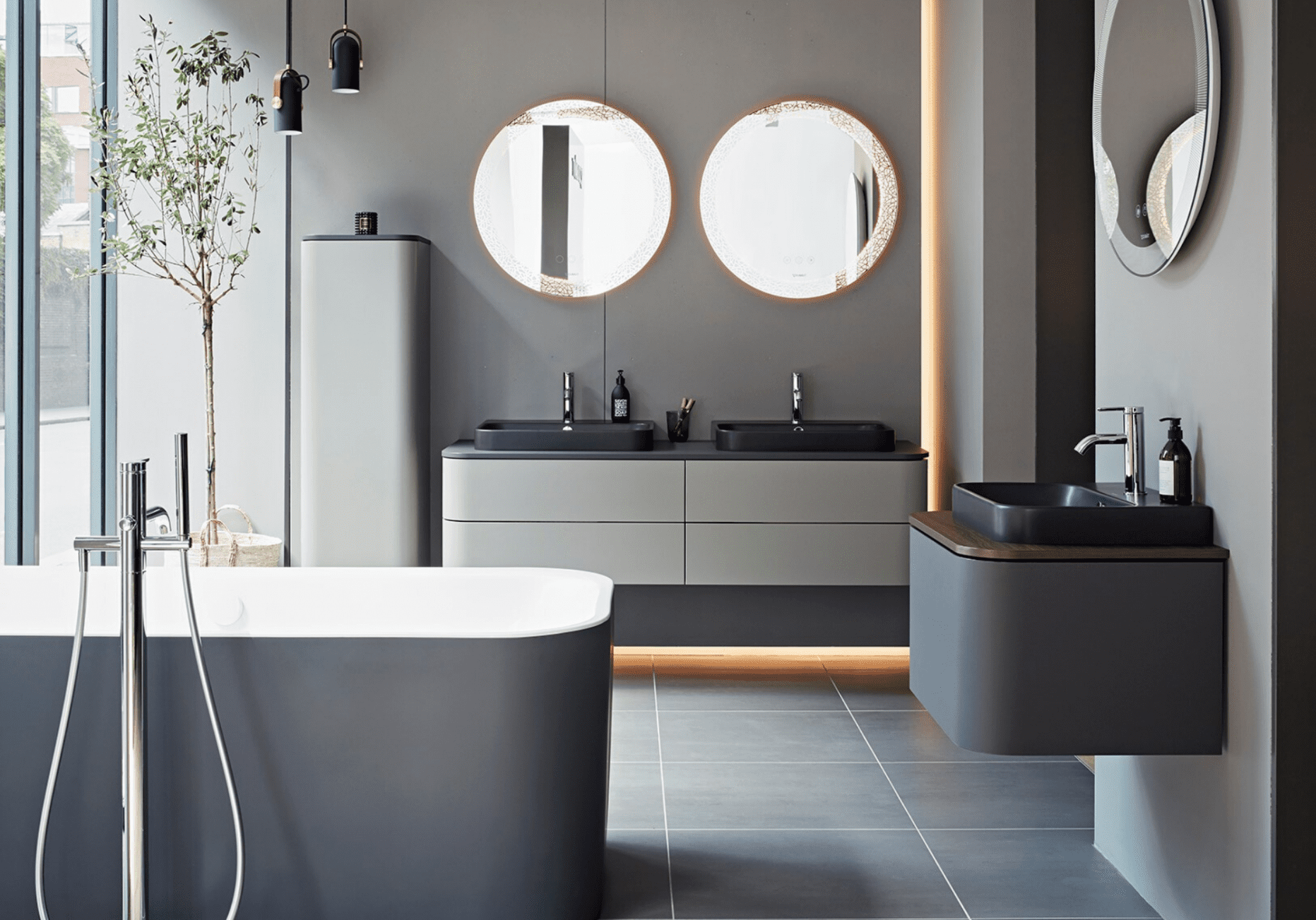 VISIT OUR Colchester Bathroom SHOWROOM
With our extensive range of stunning bathrooms, you'll understandably want to experience the breath-taking style and quality of our contemporary bathrooms first-hand.
Our Colchester Kitchen & Bathroom showroom is located in Stanway, conveniently located close to the A12 and Colchester. We're open 9am to 5pm Monday to Saturday.
2, Peartree Business Centre, Peartree Centre, Stanway, Colchester CO3 0JN
Here's what some of our customers say...
"We could not have been any happier with the service we received when we decided to redo our kitchen. Our designer was absolutely brilliant throughout the entire process; from the initial design consultation through to completion. The level of professionalism and attention to detail demonstrated by all those involved was exceptional. We are so happy with our new kitchen and would highly recommend Colchester Kitchens to anyone!"
"Fantastic service from start to finish! Our designer really took time to listen to our wants and preferences and gave us plenty of ideas. We were given various design options and their designer did a brilliant job of making my dream kitchen a reality for our budget. Their installations team was also extremely helpful and took great care of every detail. We would definitely recommend them!"
We are always delighted to hear about your ideas for exciting upcoming projects. Our designers love nothing more, in fact. If you'd like to speak to us about your dream bathroom, why not book an appointment with a member of our design team?