Our exquisite contemporary kitchen ranges here at Colchester Kitchens are quite simply breathtaking, pushing the boundaries of modern design & technology.
Our contemporary kitchen ranges are cutting-edge in every single way and perfectly couple sleek, modern design with state-of-the-art functionality.
From colourful & bold to understated & elegant, our contemporary ranges here at Colchester Kitchens offer something for everyone, regardless of your individual preferences.
If you're currently looking to create a bespoke space that you'll love for many years to come, look no further. Our expert team will work with you closely to comprehensively understand your unique tastes & needs and to ensure that your new space exceeds your expectations in every way possible. We'll identify creative solutions for your kitchen, ensure that it meets your requirements in terms of functionality before handing over your luxurious and remarkably affordable products exactly when you need them.
If you'd like to find out more about how we can help you with your dream kitchen project, we'd love to hear from you. You can contact us now by clicking here or by calling 01206 234864.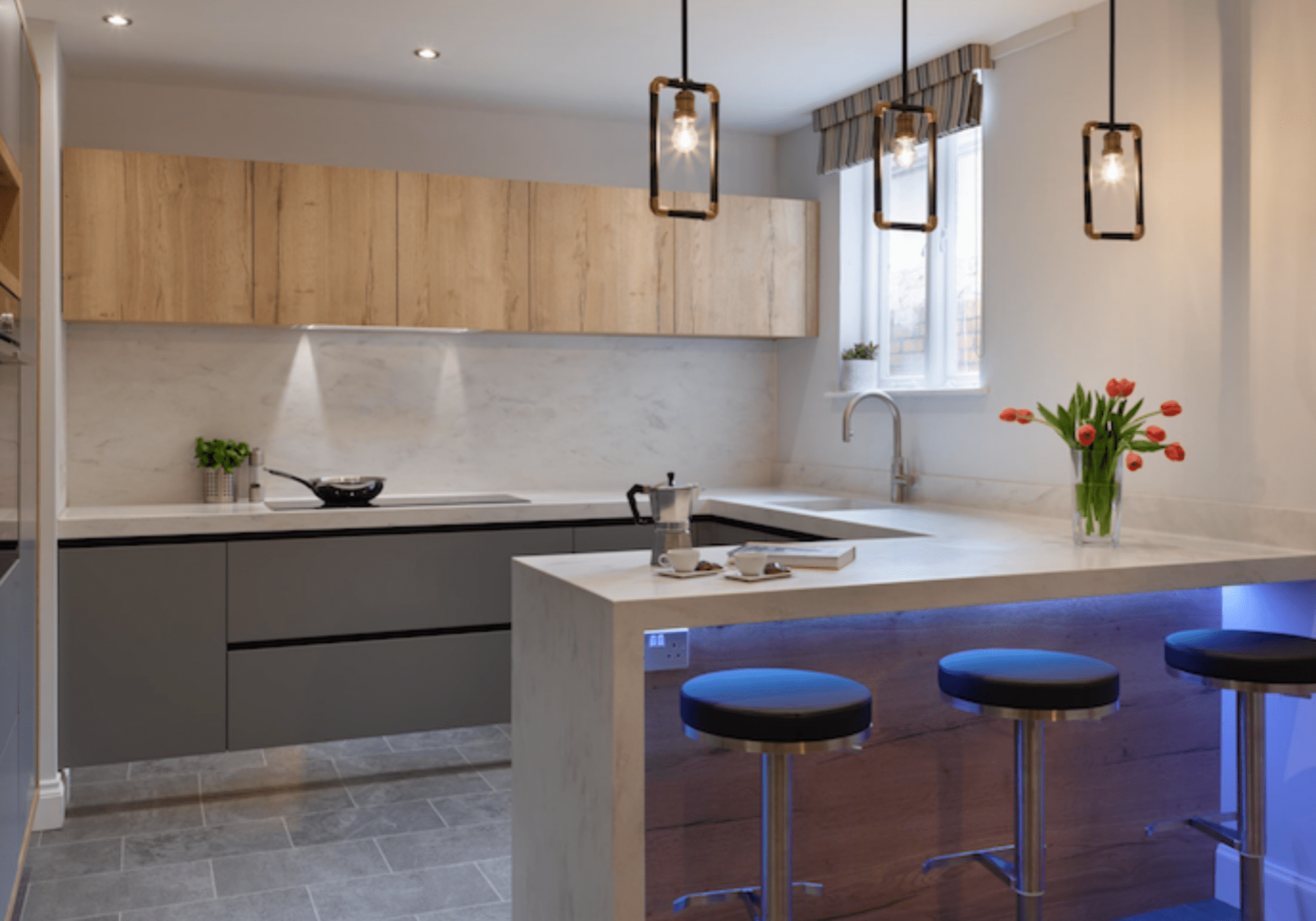 Exceptional Design & Craftmanship
Our kitchen ranges are designed & hand crafted to unrivalled standards by our expert team. Since 1978, we've been creating breathtaking kitchens and going above and beyond for our customers to ensure that we completely surpass their expectations. Quality is at the heart of what we do, and we absolutely guarantee that the level of service we provide as a business will be nothing short of exceptional.
SEE WHAT SOME OF OUR CUSTOMERS SAY...
We make it our mission to continuously improve our levels of service and the quality of our products. Nothing makes us happier and more proud than the look on the faces of our valued customers when they see their exciting new kitchen design for the very first time.
You can see what some of our customers have to say about us by clicking here.
Here's what some of our customers say...
"We could not have been any happier with the service we received when we decided to redo our kitchen. Our designer was absolutely brilliant throughout the entire process; from the initial design consultation through to completion. The level of professionalism and attention to detail demonstrated by all those involved was exceptional. We are so happy with our new kitchen and would highly recommend Colchester Kitchens to anyone!"
"Fantastic service from start to finish! Our designer really took time to listen to our wants and preferences and gave us plenty of ideas. We were given various design options and their designer did a brilliant job of making my dream kitchen a reality for our budget. Their installations team was also extremely helpful and took great care of every detail. We would definitely recommend them!"
Get A FREE DESIGN & QUOTE
To arrange a free appointment with a member of our design team, simply click the button below. Our design appointments are the next step in the journey to creating your dream space and the ideal opportunity to start to develop your ideas into a reality.