Here at Colchester Kitchens, our expert team design and supply bespoke kitchens which are as beautiful as they are functional.
You can see some of our incredible kitchen ranges for yourself by clicking below...
Your kitchen is quite unlike any other room in your home. There's no other space that's so versatile and flexible in terms of its uses, and that's what makes your kitchen the wonderful, bustling hub of every occasion, from family living to fabulous celebrations. However, with so many practical and stylistic demands to balance, finding your perfect dream kitchen can be a challenge.
At Colchester Kitchens, we understand how important your kitchen is to you. Our experienced and talented team will go to great lengths to craft a design that's meticulously tailored to your individual needs. Our beautiful bespoke kitchens are breath-taking to look at and a joy to use. We pride ourselves on upholding the highest standards.
Simply put, if you're looking to transform your kitchen with a stunning and practical custom design, then we're here to help. Whether you're envisioning a sleek modern aesthetic or your preferences are for something more traditional, our expert team will help you find the ideal solution for your space.
If you'd like to find out more about how we can help you with your project, we'd love to hear from you. Simply click here to contact us now.
Finding your perfect kitchen can seem daunting. However, here at Colchester Kitchens, we offer a complete bespoke design service that guarantees you'll discover a stunning kitchen that suits your home, lifestyle, and budget. As Colchester's trusted kitchen specialists, we pride ourselves on the superb quality of our products and our communicative, honest approach to helping our customers. From the moment we first discuss your ideas to the day your kitchen is delivered, we'll be here to help.
Our dedicated design and supply service ensures we always offer the very best prices, making the most luxurious, high-quality kitchens affordable. Our exceptional bespoke kitchens are all made-to-order in the UK by outstanding family-run manufacturers with whom we've been working for many years. If you'd like to know more about how we can help with your project or the range of services we offer, please click here.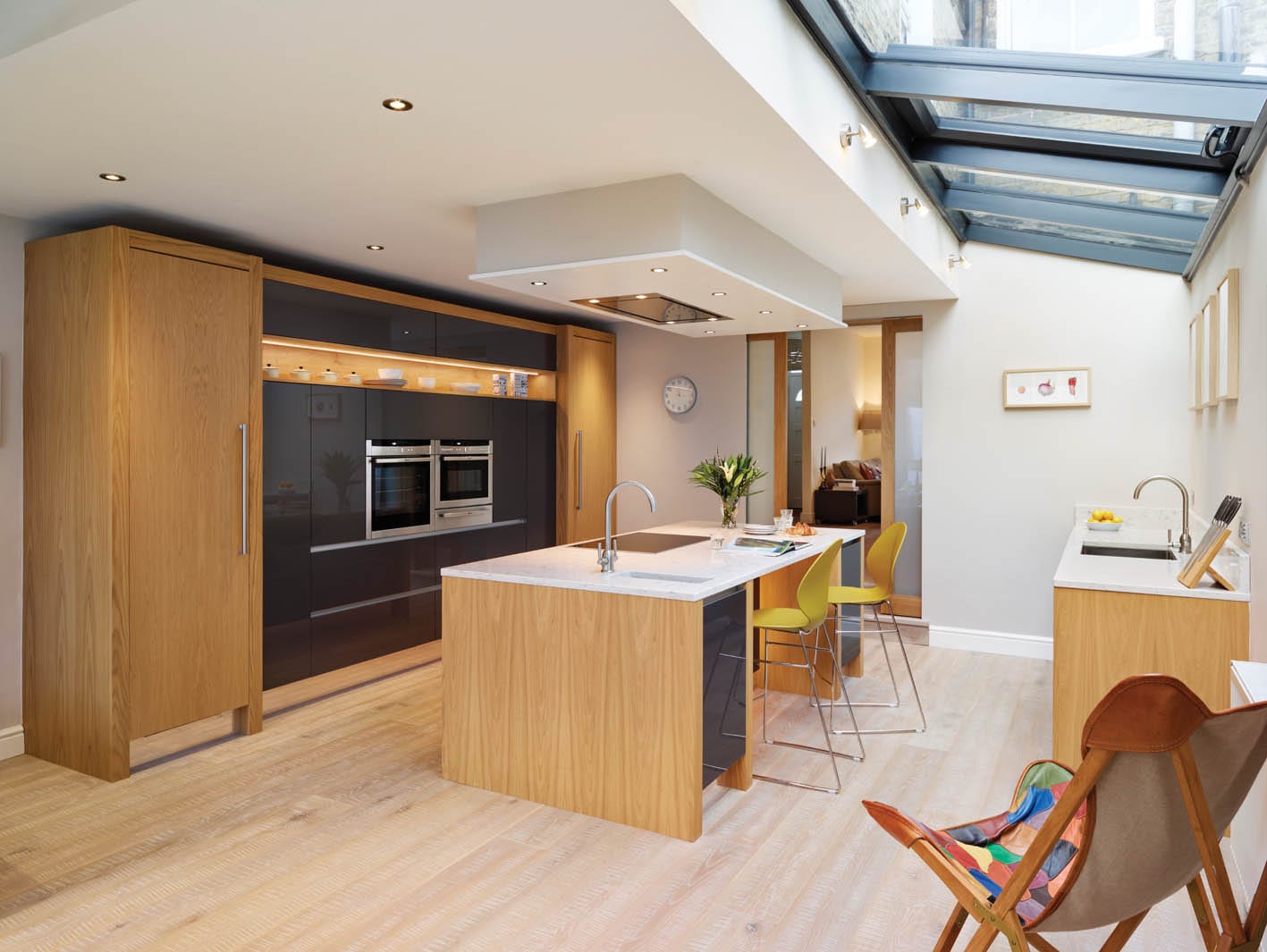 Our beautiful traditional kitchen ranges are truly timeless in design and epitomise elegance and class in every way. Their intricate and refined detailing, sophisticated forms and flawless finish are sure to elevate any space, creating the most sumptuous, sophisticated and showstopping atmosphere for your home.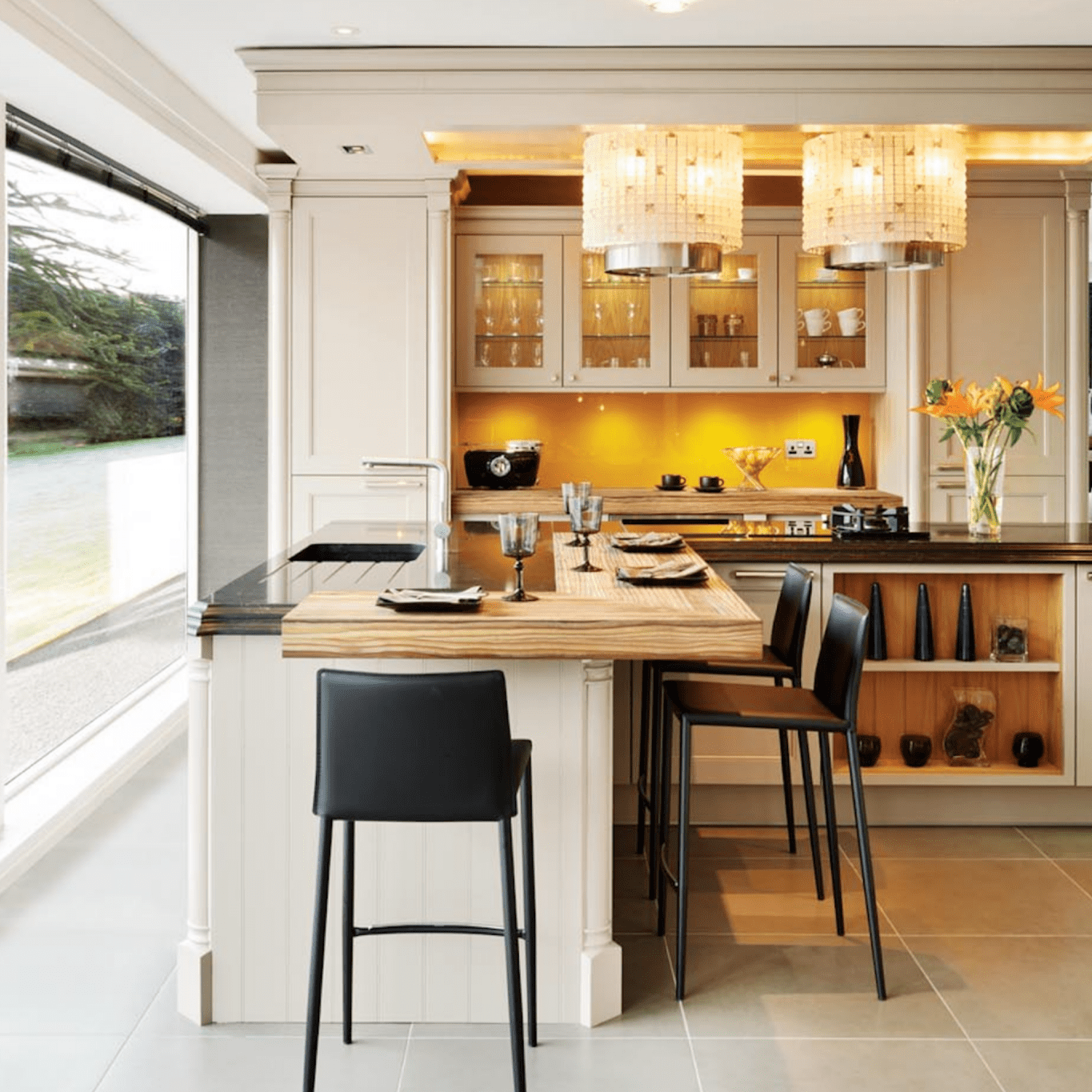 Our traditional kitchens offer timeless elegance and class in abundance.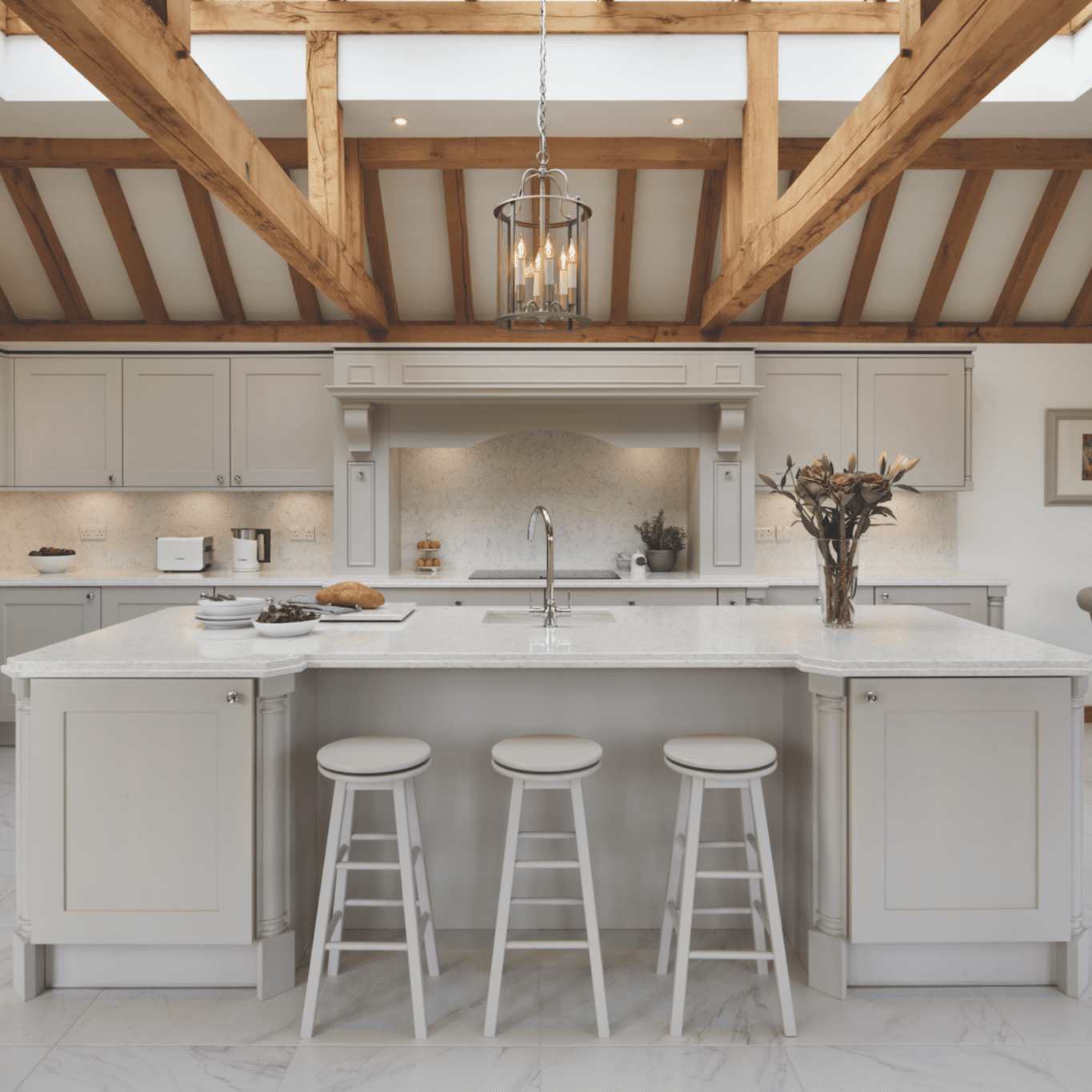 Our stunning ranges are crafted to exacting standards by our trusted partners.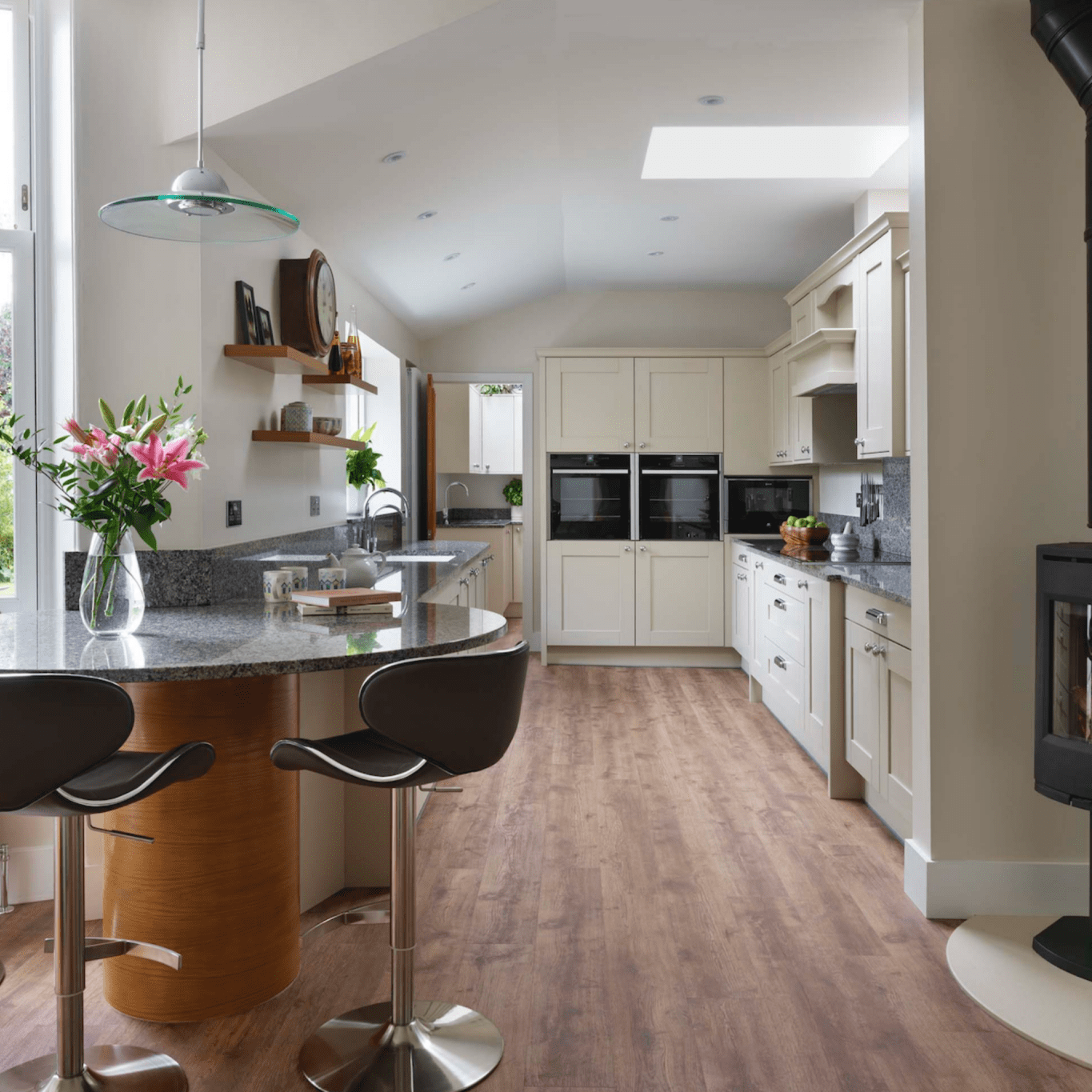 Exquisite, traditional designs combined with cutting-edge functionality.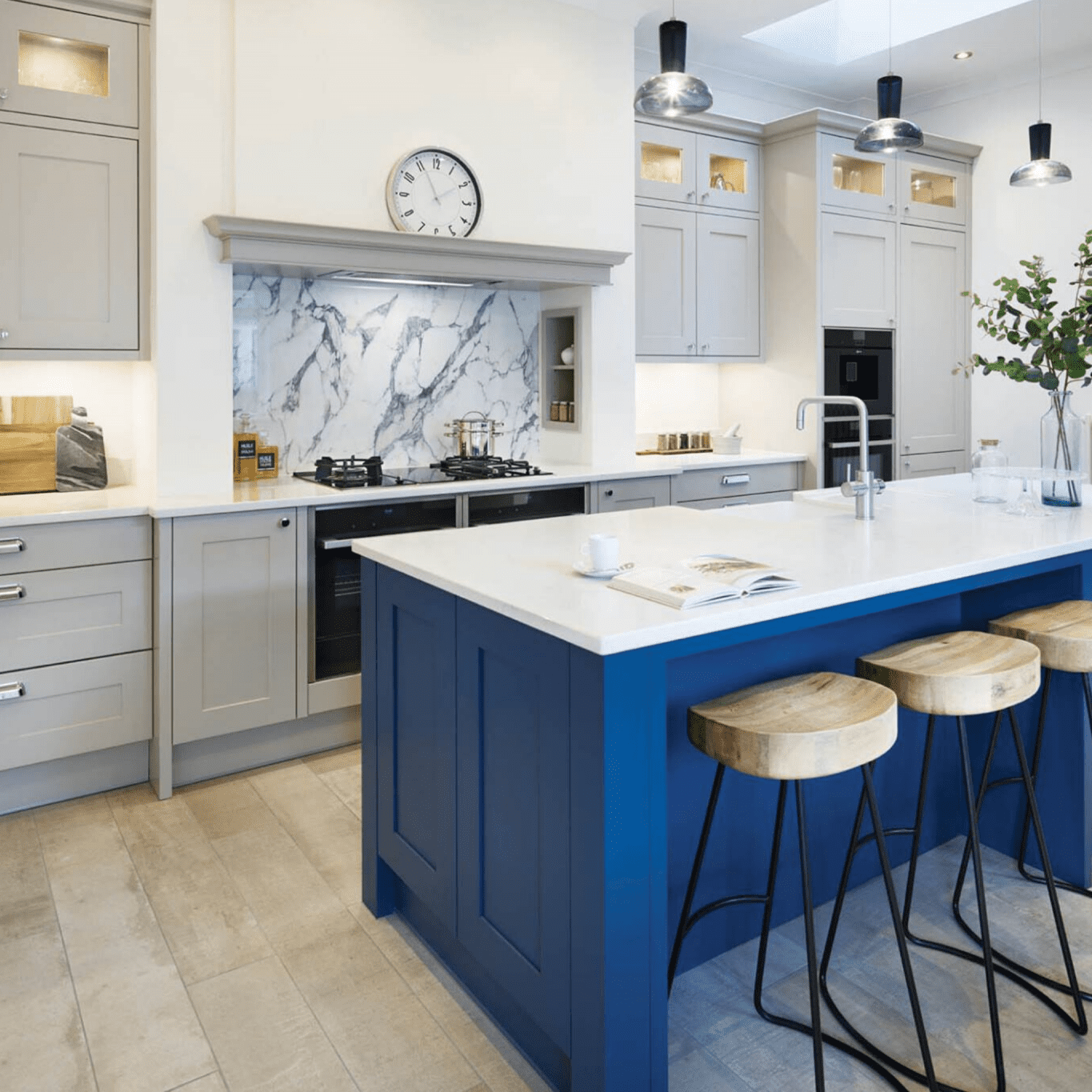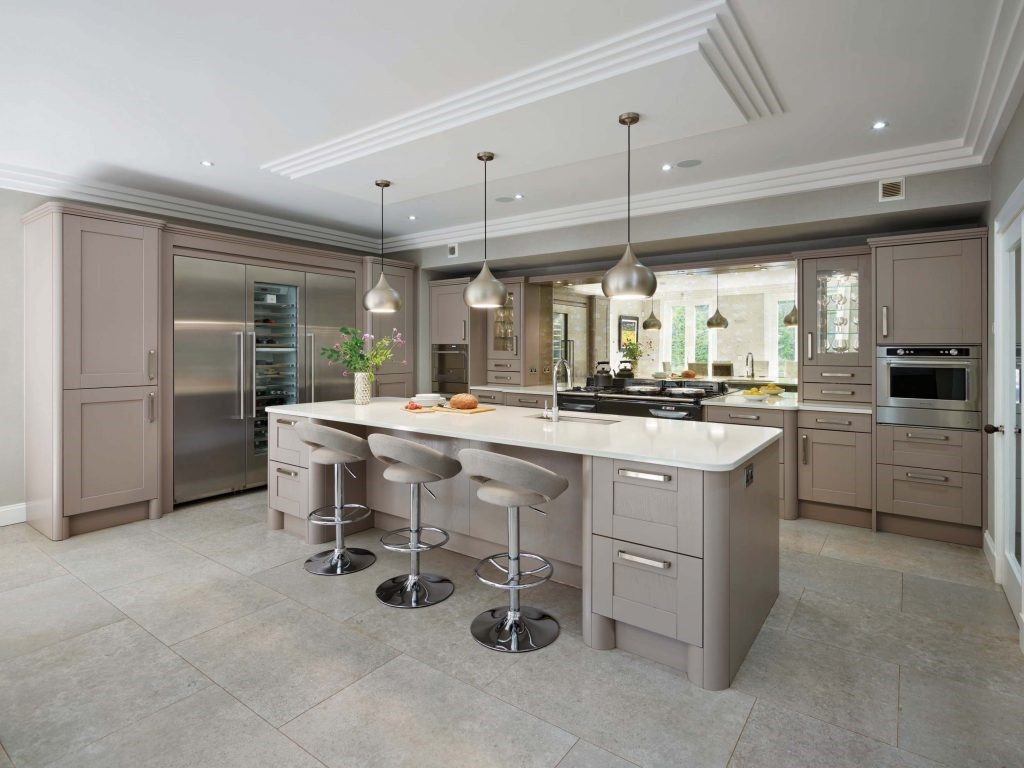 From your practical requirements to your individual style, every single detail of your kitchen is unique to you and your home. And at Colchester Kitchens, our team will work closely with you to create a design that's carefully tailored to complement your specific needs and taste. Our original and innovative bespoke solutions ensure no two of our gorgeous interiors ever look alike.
To ensure you find exactly the stylish and highly functional kitchen that you've been searching for, we have sourced a wonderful variety of luxurious modern and traditional designs and accessories for you to choose from. Our knowledgeable team will take their time to talk you through all the fantastic options for your space, helping you to achieve a truly stunning design that transforms your kitchen and leaves you with a showstopping focal point to your home. Please click here to view our full kitchen gallery.
Our contemporary kitchen ranges offer the very latest in modern design and functionality. With a wide range of stunning materials and colours to choose from, our kitchen design team will work closely with you every step of the way to create a striking space which you'll love for many years to come.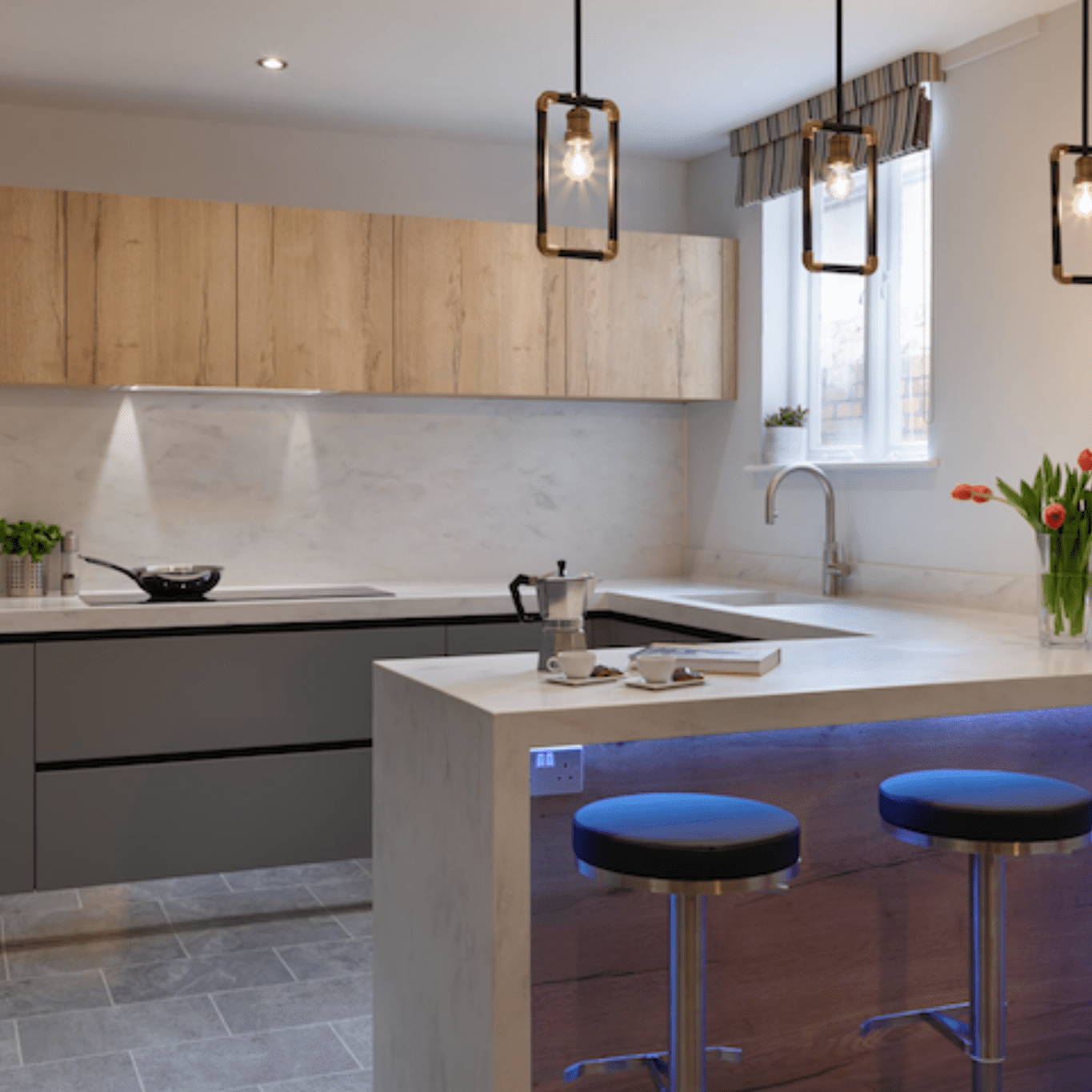 Breathtaking modern design combined with the very latest technology.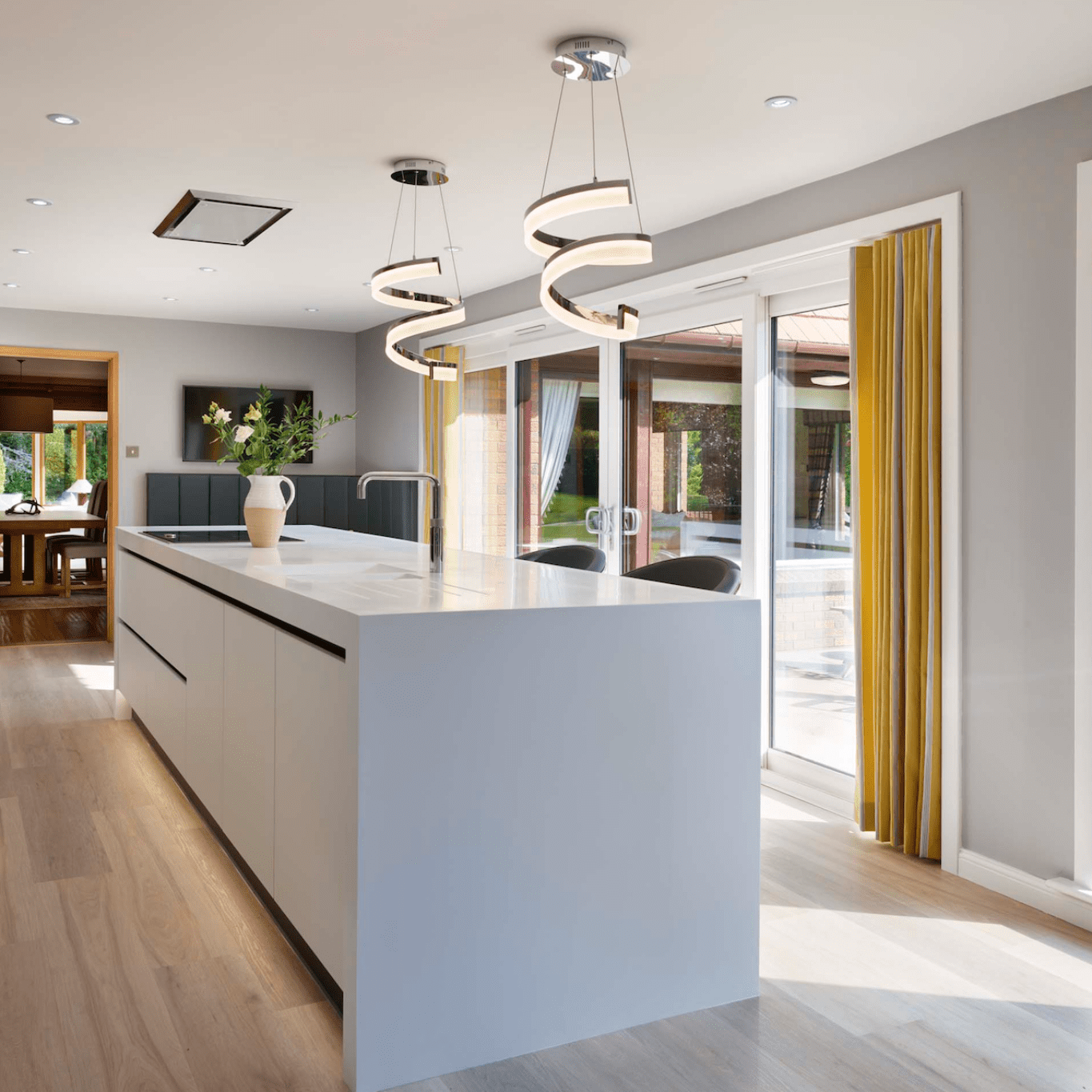 Sleek and seamless designs, precisely crafted to exceptional standards.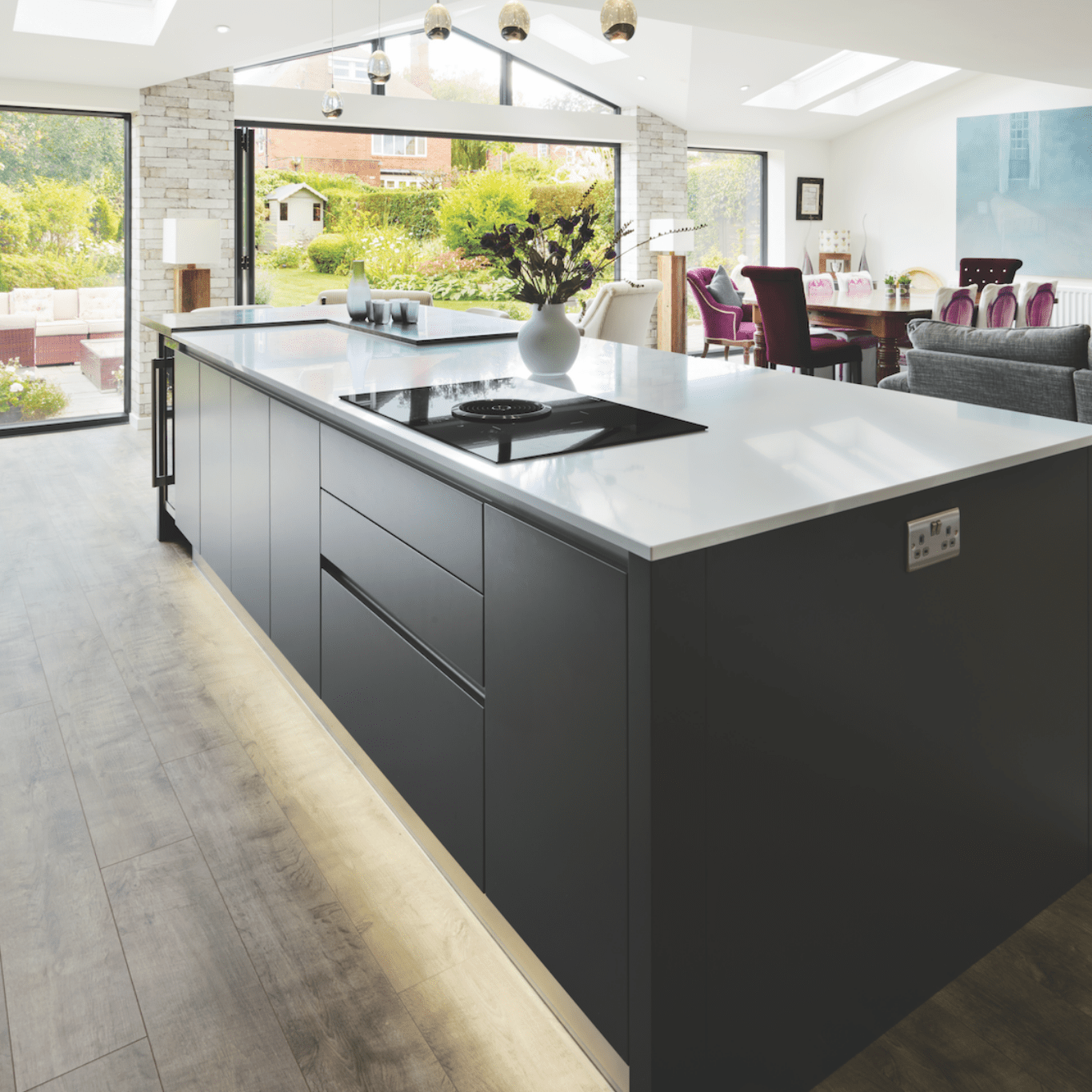 With state-of-the-art functionality to meet the demands of daily life.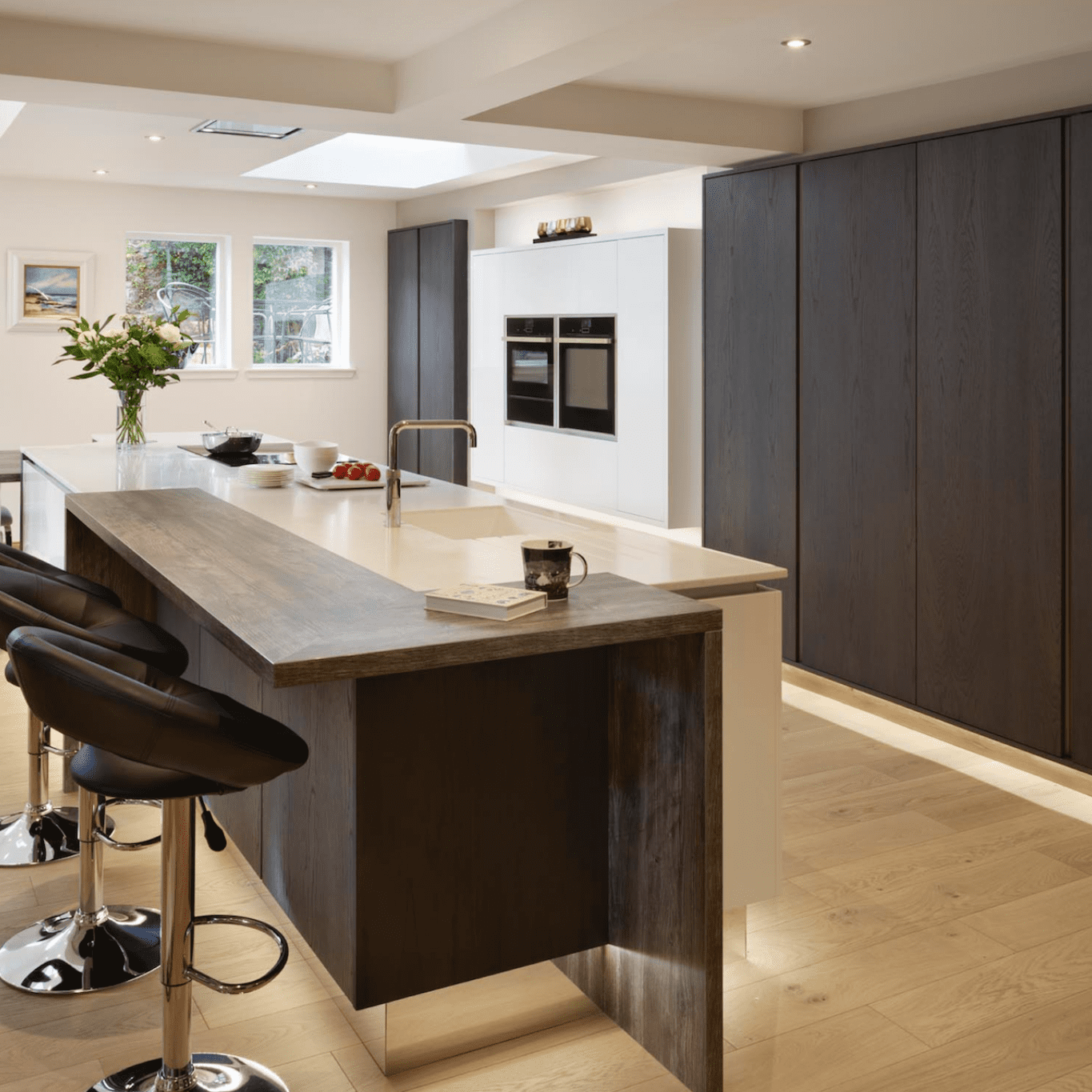 Whether you're simply looking for inspiration or you want to find out more about our outstanding service, our Colchester kitchen showroom is the best place to start. We have a beautiful collection of modern and traditional displays to explore, complete with the latest cutting-edge appliances, which our team would be happy to demonstrate. Experiencing our stunning kitchens in person will leave you in no doubt about the exquisite quality and style of our wonderful interiors.
Our professional team will be delighted to welcome you to explore our space and will happily discuss how we can help you with your project without putting any pressure on you to proceed. Our showroom is located on the outskirts of Colchester town centre near Stanway and only a short drive from Braintree & Marks Tey. For more information on how to find us and to plan your visit, please click here.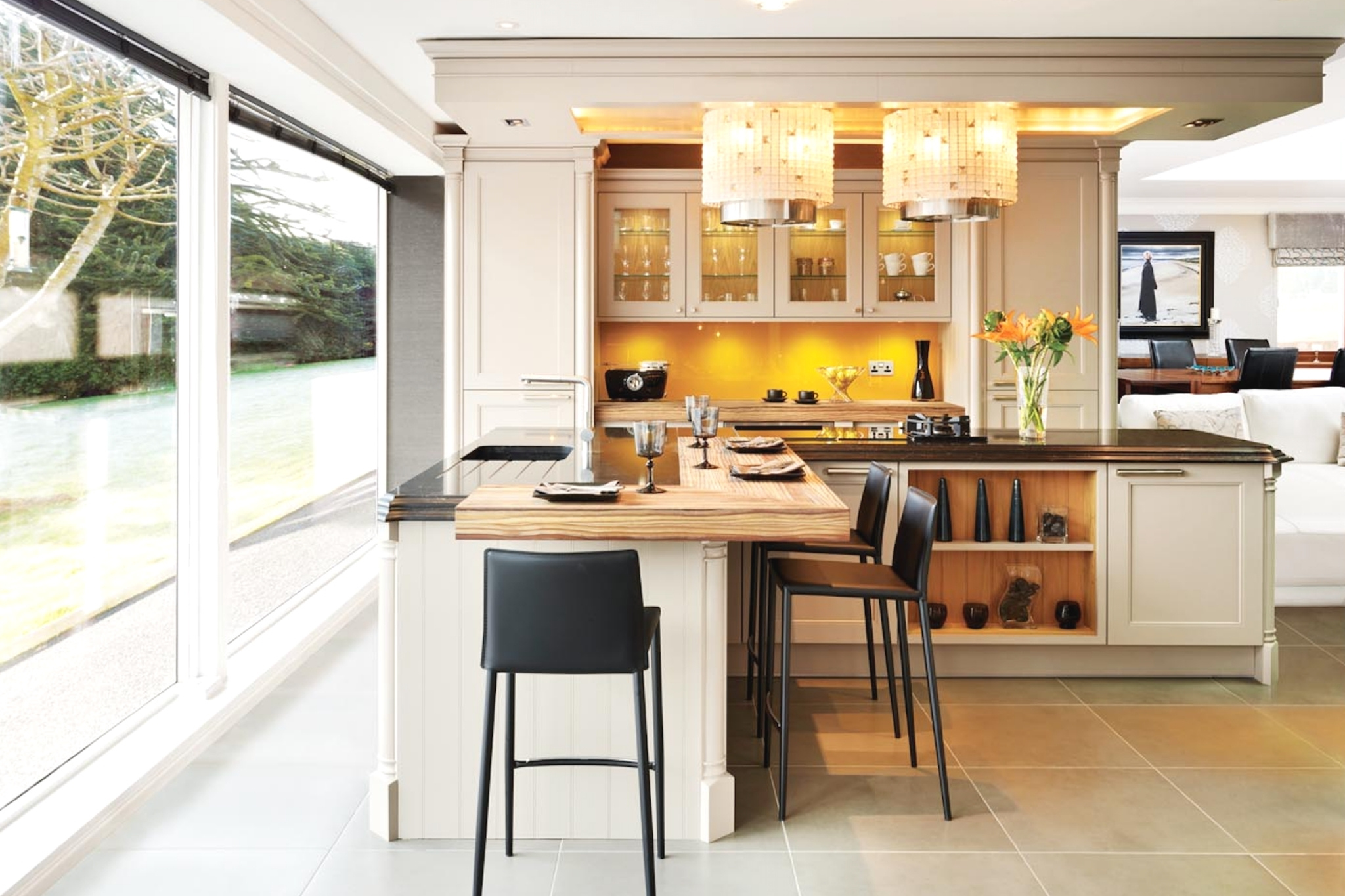 Find out how our expert team can help with your dream kitchen project now by booking a free design appointment with our experts...