Having a compact bathroom doesn't mean you can't create a practical and beautiful space to unwind in. Careful consideration and clever design can help to make a smaller bathroom feel spacious, so, whether you are updating an en-suite or renovating a master bathroom, you can design a wonderful retreat that's perfect for relaxing as well as getting ready in a hurry. We've put together some handy tips for making the most of a compact bathroom to help get you started.
Planning
Before you get carried away choosing stylish furniture and gorgeous tiling, give yourself time to evaluate the space. Make sure you have accurate measurements so that you know exactly what limitations and possibilities you're facing. When choosing furniture such as your sink or bath, it's important to check it fits well in the space and doesn't need to be squeezed in; furniture that's too big will only make your room feel smaller.
When you've got to grips with the dimensions, give some thought to what you need in the space. Do you need a bath, or can you make do with a shower, do you need additional storage units, and might you be willing to compromise with a smaller sink? Try to keep your bathroom as minimal as possible, even if this means decluttering some much-loved toiletries and ornaments.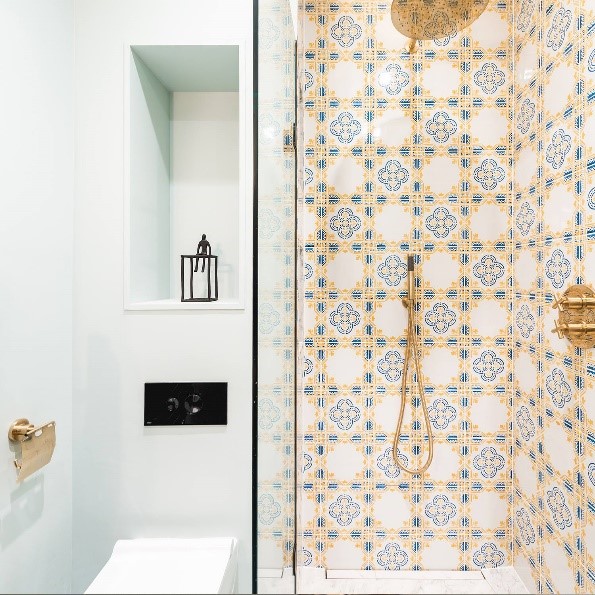 Colour Scheme
Opting for a lighter colour scheme will certainly make your bathroom feel brighter and more spacious, but this doesn't mean you have to go wall-to-wall white or beige. While a monochrome or neutral colour scheme can set a sophisticated tone, you might prefer something more characterful. Pastel shades can add a playful yet subtle vibrancy whilst ensuring your space feels fresh. Another way to give your bathroom a stylish edge is with a feature wall. Feature walls are a great way to introduce an accent colour without overwhelming a small space. Consider choosing patterned tiles to add depth and detail.

Floor Space
A clever trick to make a compact bathroom feel more spacious is to create the illusion of a bigger floor area, you can achieve this in a number of ways. Firstly, when choosing flooring opt for a large tile size. Larger tiles will result in fewer grout lines producing a sleek, smooth finish and making the room feel uncluttered and airy. Enhance this effect further by continuing the tiling throughout the room to blur the boundary between your floor and walls. Smaller, patterned tiles can be used in more subtle areas like alcoves or shower walls to add decorative detailing.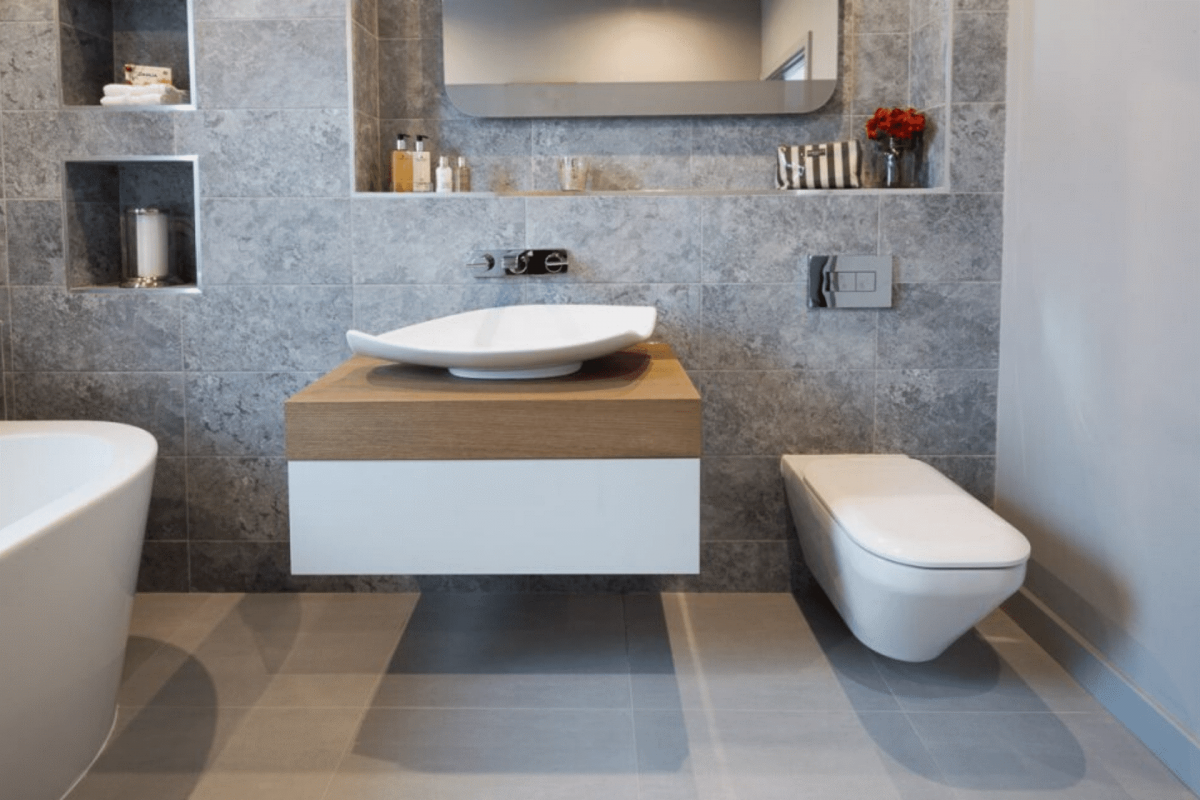 Another technique to make your floor space appear larger is to keep the area visibly clear and uninterrupted. Modern wall-mounted vanities, toilets and sinks are the perfect solution and have the added benefit of making your bathroom easy to clean and maintain. Similarly, consider opting for ladder or wall shelving for extra storage instead of chunky freestanding furniture.
Lighting
One of the most important factors when it comes to making a room feel bigger is lighting. Introducing plenty of light will have a dramatic impact on your space and it doesn't just have to be natural light. Ensure your ceiling lighting is sensibly positioned and sufficiently bright to illuminate the whole space. Enhance your bathroom lighting even more by adding wall lights, you can choose from a variety of designs to complement your bathroom aesthetic for a solution that's both practical and stylish.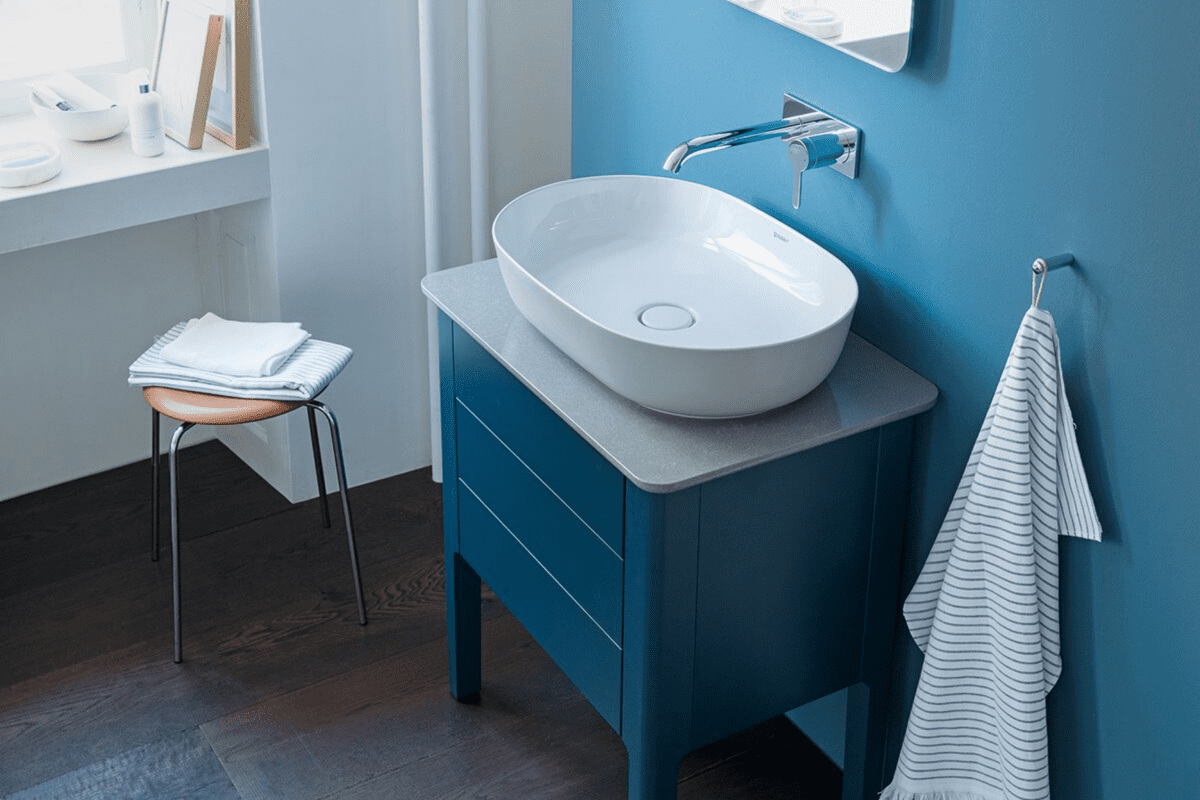 Mirrors
The oldest trick in the book when it comes to creating the illusion of space is of course using mirrors. As well as adding depth, a mirror will help reflect light into your bathroom creating the feeling of openness. Choose a round frameless mirror for a softer aesthetic or add interest with a stylish frame. Mirrors are a wonderful way to accessorise your bathroom and enhance your design.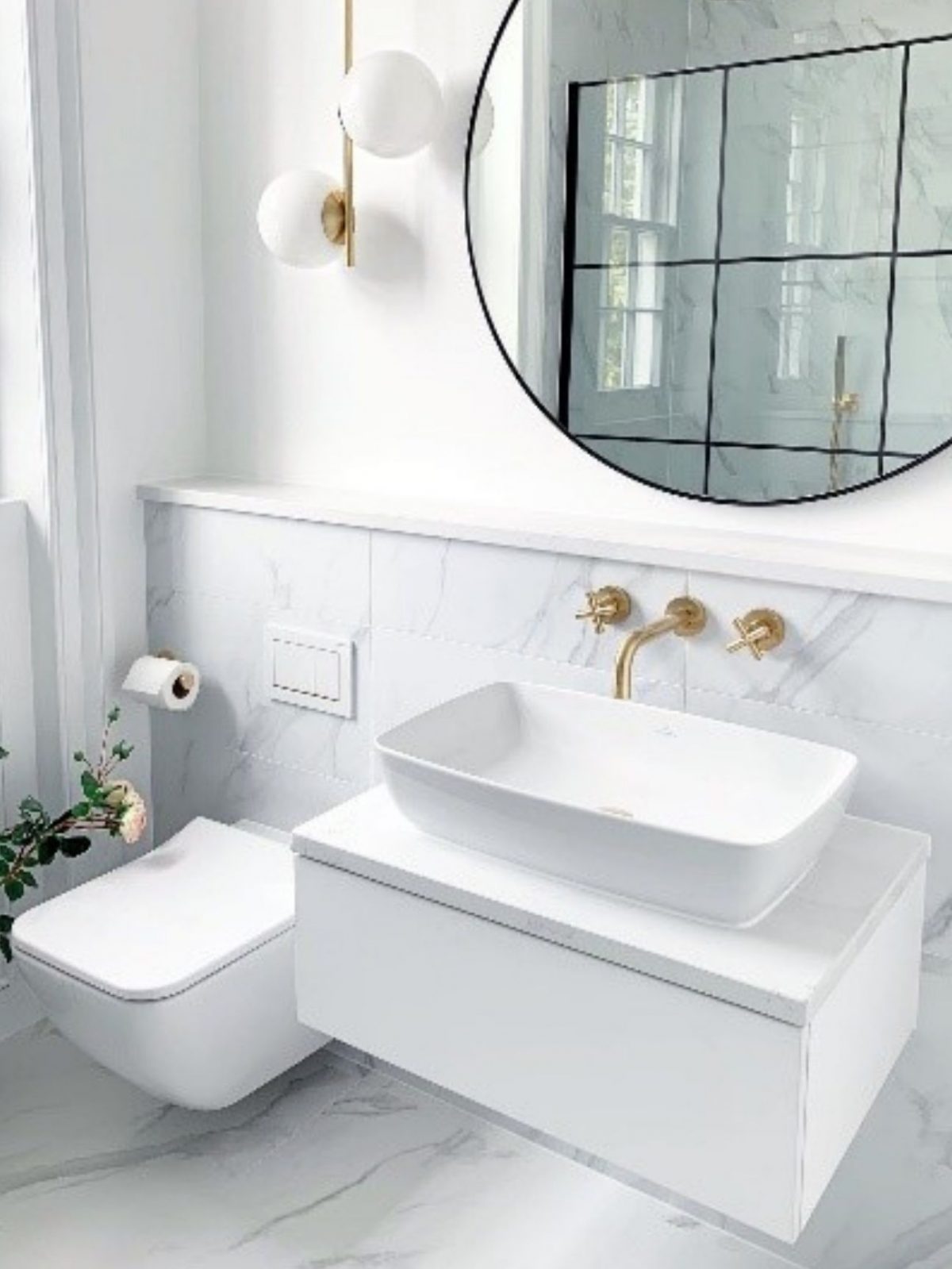 Discreet Shower Enclosure
A clear minimal glass shower enclosure makes for a completely seamless yet functional bathroom feature. The flawless effect looks truly stunning when integrated into a gorgeous modern wet room. An elegant glass shower won't interrupt the flow of your design ensuring your bathroom feels wonderfully sleek and spacious.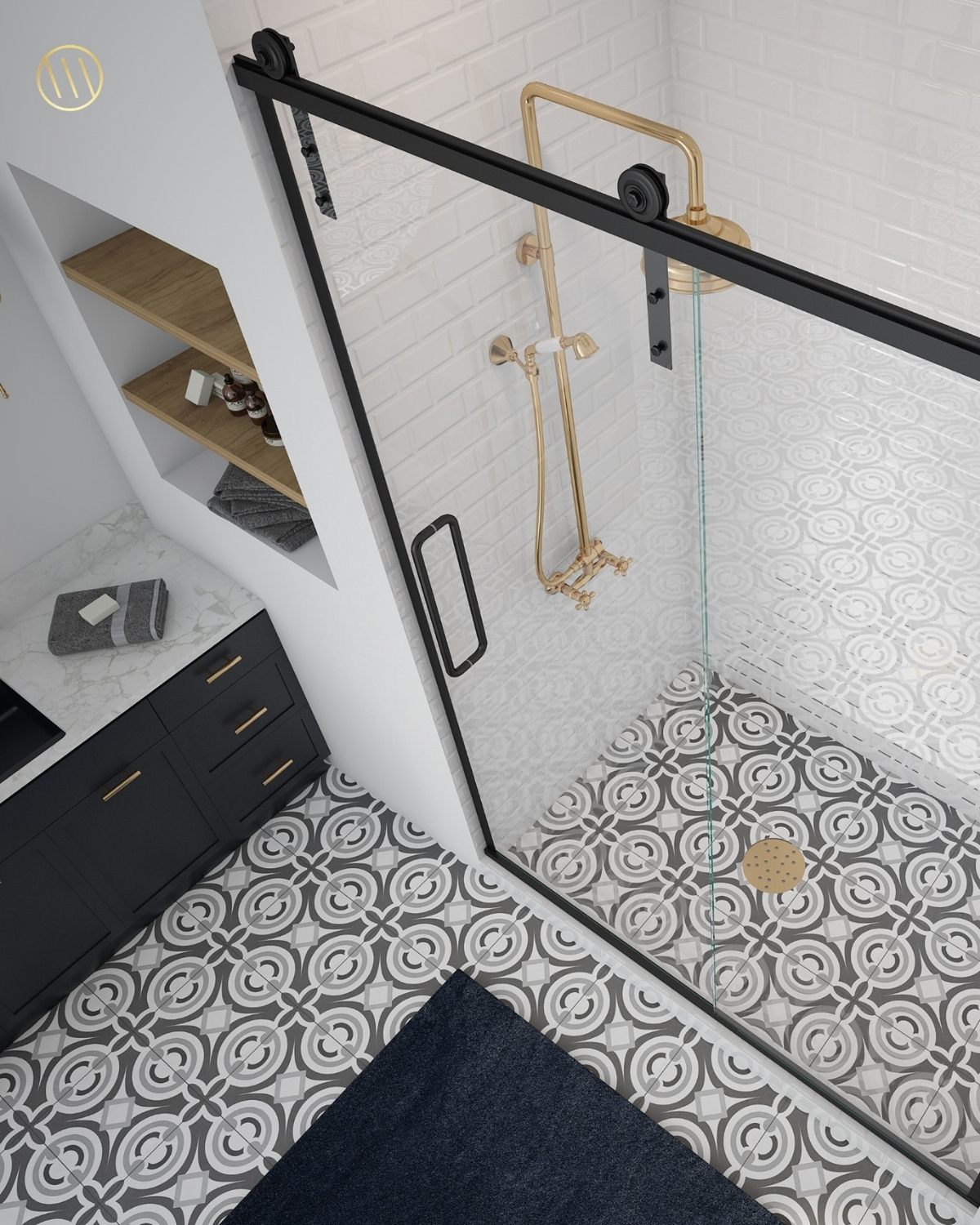 There are a fantastic range of solutions to transform a compact bathroom and they certainly don't compromise on style. Giving careful attention to the details and features that contribute to the functionality and atmosphere of your design ensures a beautiful bathroom that's practical to use and a joy to relax in. If you would like further advice on how to maximise your bathroom space, please don't hesitate to get in touch with our experts at Colchester Kitchens & Bathrooms. You can call our showroom on 01206 673 920 or email info@colchester-kitchens.co.uk.