With appliances, cabinets, worktops and many more design features to consider, the kitchen is one of the most complex rooms to renovate and redesign, and as the heart of your home, you'll want to ensure you get the most from your journey as well as your finished space. For most of us, renovating our kitchen isn't something we do regularly and the prospect of making such a big change to our homes can seem daunting. However, gaining an insight into what to expect from your kitchen project and understanding how to prepare should help to put your mind at rest.
At Colchester Kitchens & Bathrooms, our friendly and professional team is dedicated to helping our clients maximise their space, achieving fantastic functionality as well as gorgeous looks. We've put together this informative blog to give you some tips on planning for your kitchen design and installation, and to assure you that your journey will not only run smoothly but will deliver beautiful results that last a lifetime.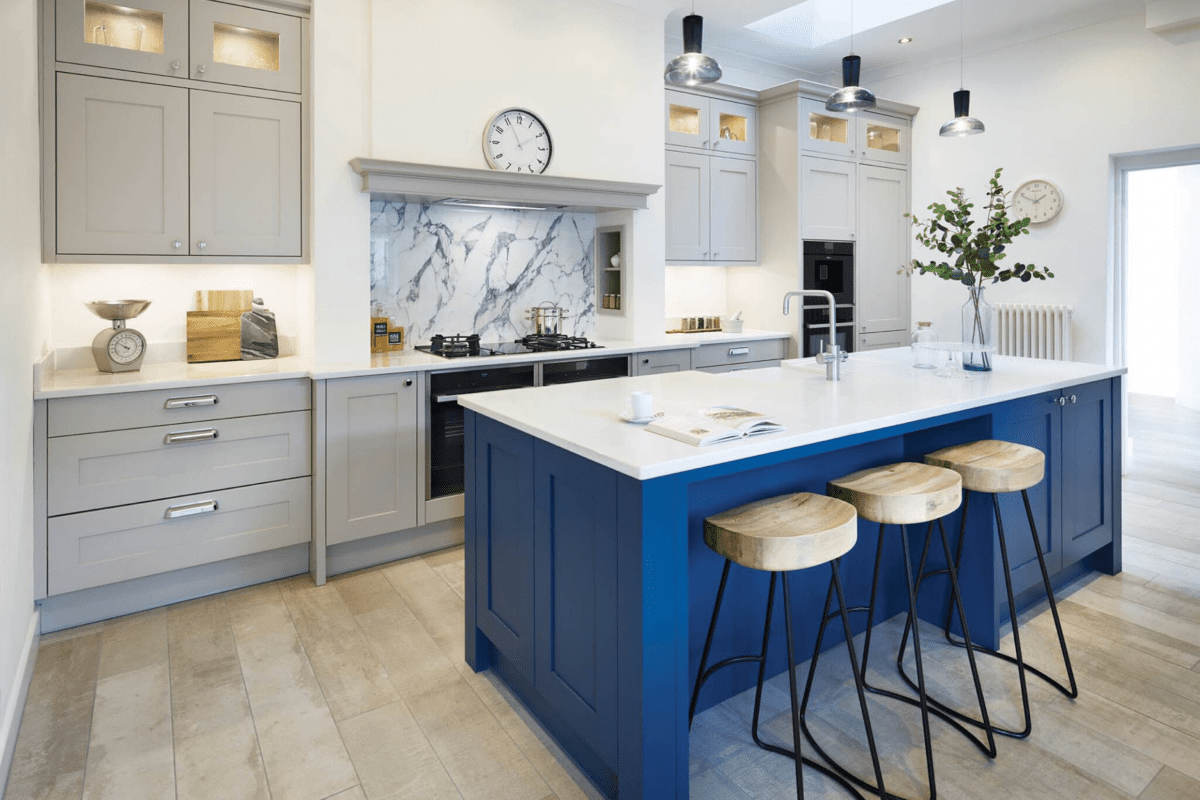 Getting Ready For Your Design Appointment
Your design appointment is your first opportunity to discuss your project in more detail. It is the ideal time to explain your practical requirements and share the vision you have for your space. While at Colchester Kitchens & Bathrooms, our talented designers are experienced in working with clients at all stages of their project, the more clearly you can outline your brief, the more effectively your designer will be able to bring your vision to life.
With this in mind, it can be worth doing a little preparation before your first appointment. The best place to start is to create a list of features you would like to include in your new design; this can be anything from improved storage to specific appliances or even stylistic elements like the tone or mood of your space. If you are unsure where to start, consider the pros and cons of your current kitchen, what would you like to change or develop? Creating a wish list is a good opportunity to work towards outlining your budget. It should indicate what you need to spend and provide a basis for you to prioritise certain aspects to meet your target cost.
The look of your kitchen is just as important as its practical capabilities, and with so many styles, colours and materials to choose from, a great way to collate your ideas is with a mood board. Digital and physical magazines, brochures, and digital platforms such as Houzz, Pinterest and Instagram can be great places to find inspiration. You don't need to have a fully formed visual concept, just a few ideas will quickly communicate your taste and individual style to our skilled designers who can help make your perfect interior a reality.

What To Bring
Plans and images of the room – Builder's or architect's plans and any dimensions and images will help your designer to get a feel for your space.
Your wish list and budget – The more information you can give your designer the better placed they will be to help you find your ideal design.
Ideas and inspiration – Sharing images or a mood board with your designer will quickly and clearly communicate the visual style you have in mind for your interior.
Your Design Journey
After your initial consultation, your designer will work with you to craft a bespoke plan that brings together all the elements of your brief. Once you are happy with your design, a convenient time will be arranged to survey your room to ensure all the details are compatible with your new kitchen. It is worth bearing in mind that sometimes removing your existing kitchen can reveal unforeseen challenges that weren't evident during your survey and these will need to be resolved before your final installation. Your design can be tweaked right up until the point of your kitchen being ordered so should you need to make changes after your survey this won't be a problem.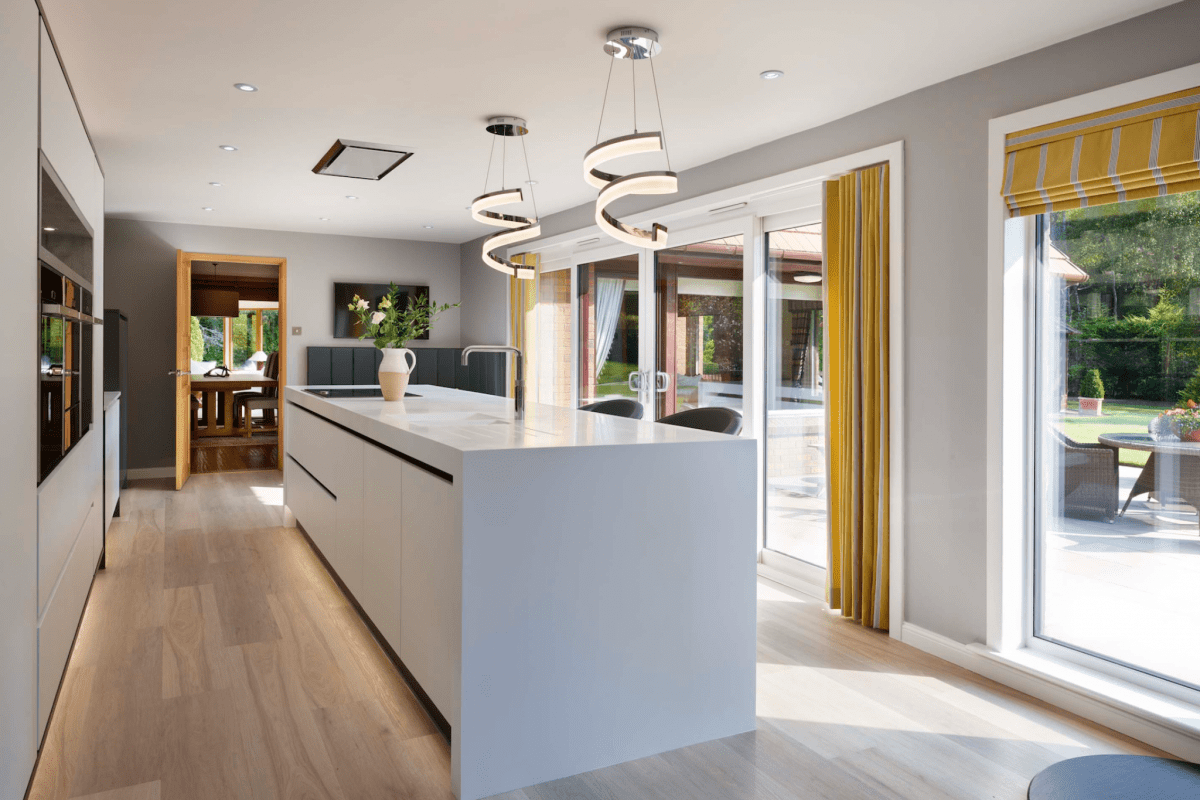 Preparing For Your Kitchen Installation
Depending on whether you are working with a newly built space or an existing kitchen, there are several stages to the kitchen installation process. If you are renovating your current kitchen, the existing furniture and appliances will need to be removed. You may also wish to remove old wall coverings such as wallpaper or tiles. This work can be undertaken by you, your tradesperson, or arranged with your kitchen company. To prepare for this stage you will need to completely clear the space, removing any cooking equipment, food, appliances and furniture. We recommend you take down any artwork, mirrors or any items attached to the walls as vibrations from the work can cause them to fall. If you are keeping any appliances you will need to arrange for them to be stored safely.
With your room clear and ready to go, the next stage is to prepare your space for installation. This will vary depending on your individual circumstances; however, it will often involve installing services including electrics, gas and plumbing and laying flooring. Any replastering needed will take place now and will need to dry before being painted ready for your installation.
With all the prep work complete, your kitchen can finally be installed. Solid surface worktops will need templating before being cut in a specialist workshop. With your worktops installed, final connections of appliances and plumbing will take place.
When preparing for your kitchen installation there are a few points to consider. You will need to plan around not having access to your kitchen or appliances for the duration of your installation, you might be able to keep your old refrigerator, kettle and microwave in a utility or spare room to use while your installation takes place. You may need to arrange parking for fitters and tradesmen. You may also wish to discuss with your kitchen company how your old kitchen or appliances will be disposed of. You do not have to be at home for your kitchen installation, but it is recommended you are available for the first few hours on day one to communicate any details about your home or your project. You will also need to be available to sign off the works on the last day.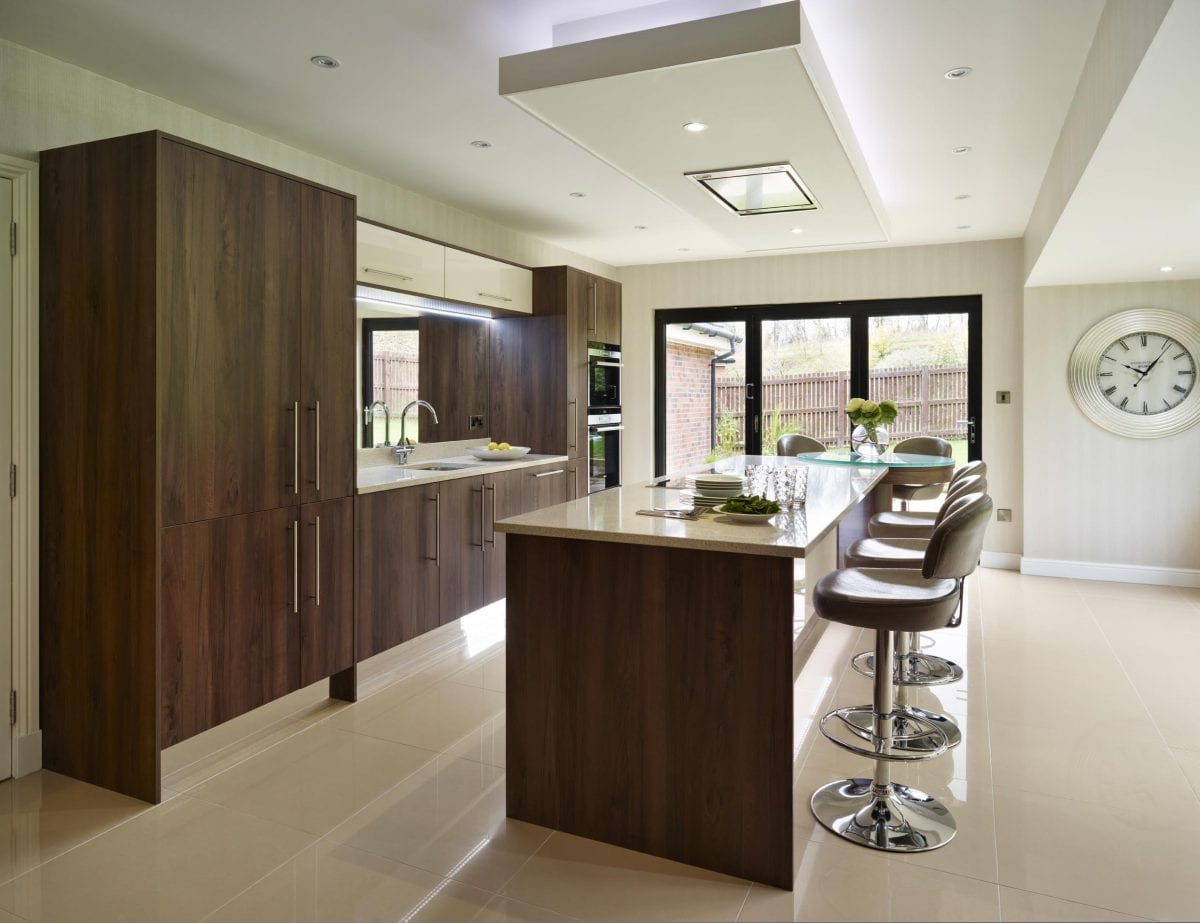 At Colchester Kitchens & Bathrooms, we pride ourselves on our outstanding customer service. Our expert team goes above and beyond to make sure you feel confident and supported at each stage of your kitchen design process from planning to installation. If you'd like to find out how we can help with your upcoming project or to learn more about the kitchen renovation process, please don't hesitate to get in touch. You can call us on 01206 673920 or email info@colchester-kitchens.co.uk.