This year many of us have spent more time at home than we quite anticipated and this has given us a great opportunity to reflect upon the design of our space. Whether you've discovered a passion for cooking, or your kitchen has become a part-time classroom, you might be thinking about giving your interior a refresh. As well as improving the practical qualities of your kitchen, why not counteract the doom and gloom of 2020 by creating a wonderful positive atmosphere with a gorgeous new colour scheme. Colour has a huge impact on our emotions and using it wisely in your new kitchen design will transform the look and feel of your space. We've put together some inspiring ideas to help you find a mood enhancing colour scheme you'll love for years to come.
Vibrant Hues
Over the past few years, we've become much braver when it comes to introducing colour to our homes and this has recently included the kitchen. Banish the 2020 blues by choosing a cheery yet sophisticated hue to bring character and energy to your space. Introducing a bold colour to your kitchen can feel like a daunting choice but being daring and using one striking shade throughout can really help bring the scheme together to amplify your design and make it feel grounded. Finding the perfect balance of depth, brightness and subtlety can be tricky, confident blues are a great place to start but the most important thing is finding a colour you love.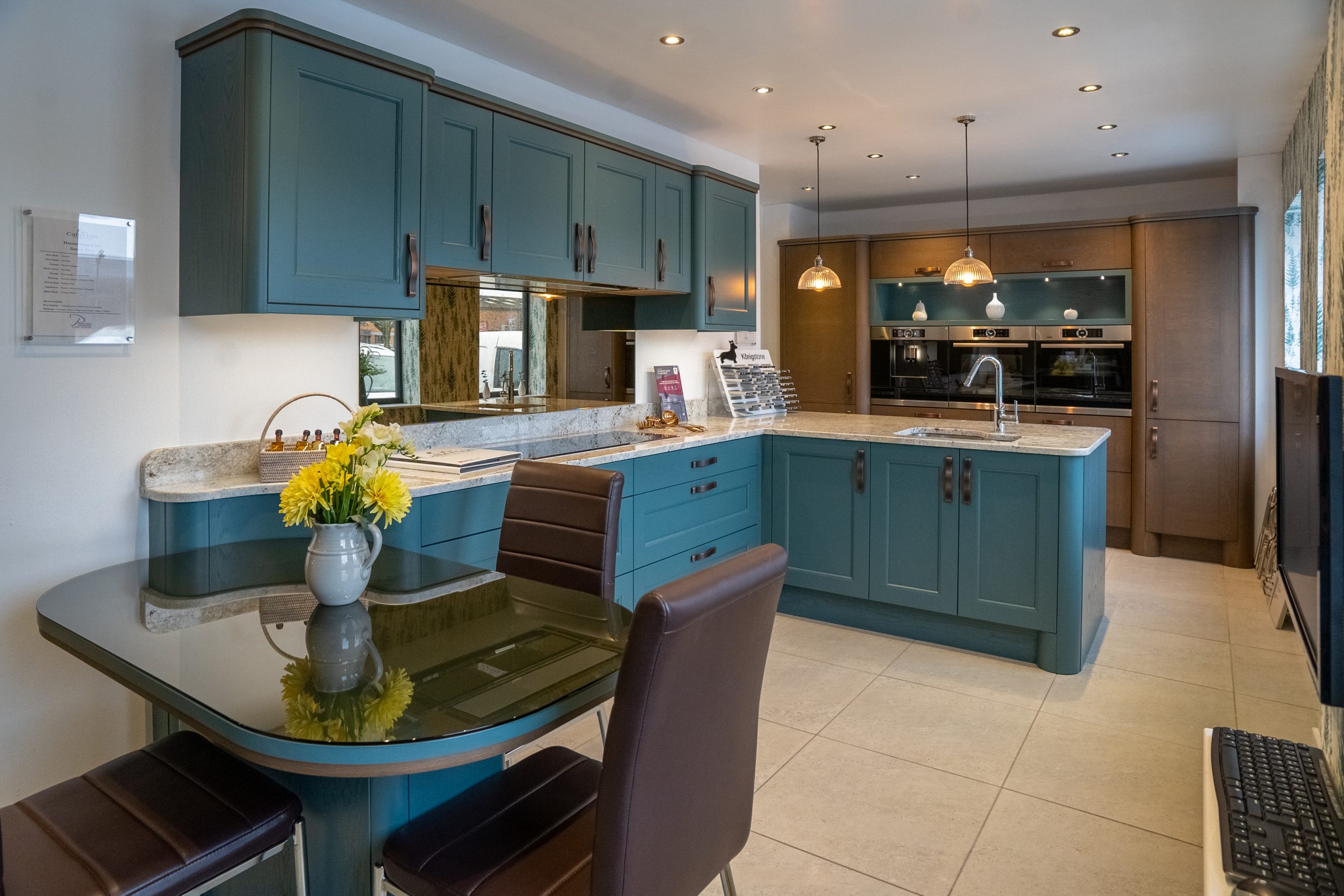 If you're keen to inject some vibrancy and positivity into your space but prefer to keep it more understated, you might consider introducing colour accents. The most dazzling colours such as electric yellow, vivid orange or dynamic turquoise make a particularly stunning impact against a contrasting kitchen scheme.
Dark and Cosy Shades
Introducing a stylish deep colour to your kitchen will immediately imbue your space with a sense of luxury and intimacy. It's tempting to assume that a dark shade will look rather severe, however, in a larger kitchen, it can really make the space feel much more cosy and inviting. To achieve a homely yet sophisticated atmosphere it's important to choose a hue with warming undertones such as a dark navy blue or rich forest green. Like choosing a vibrant hue, opting for a darker shade with warm and colourful undertones will bring energy and character to your interior but with a more calming edge. Accentuate the warmth of your colour scheme by pairing with wholesome wood textures and gorgeous gold fittings.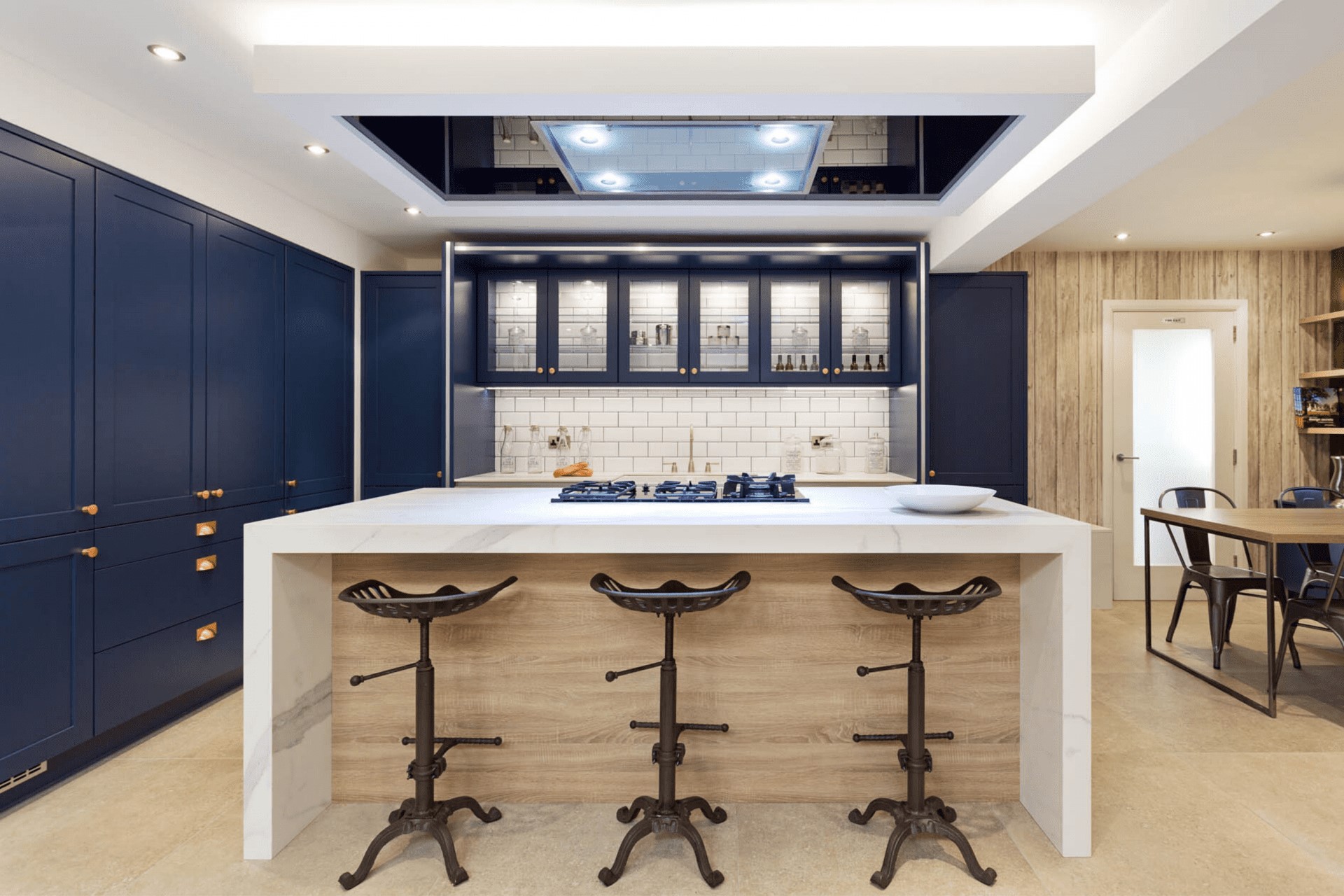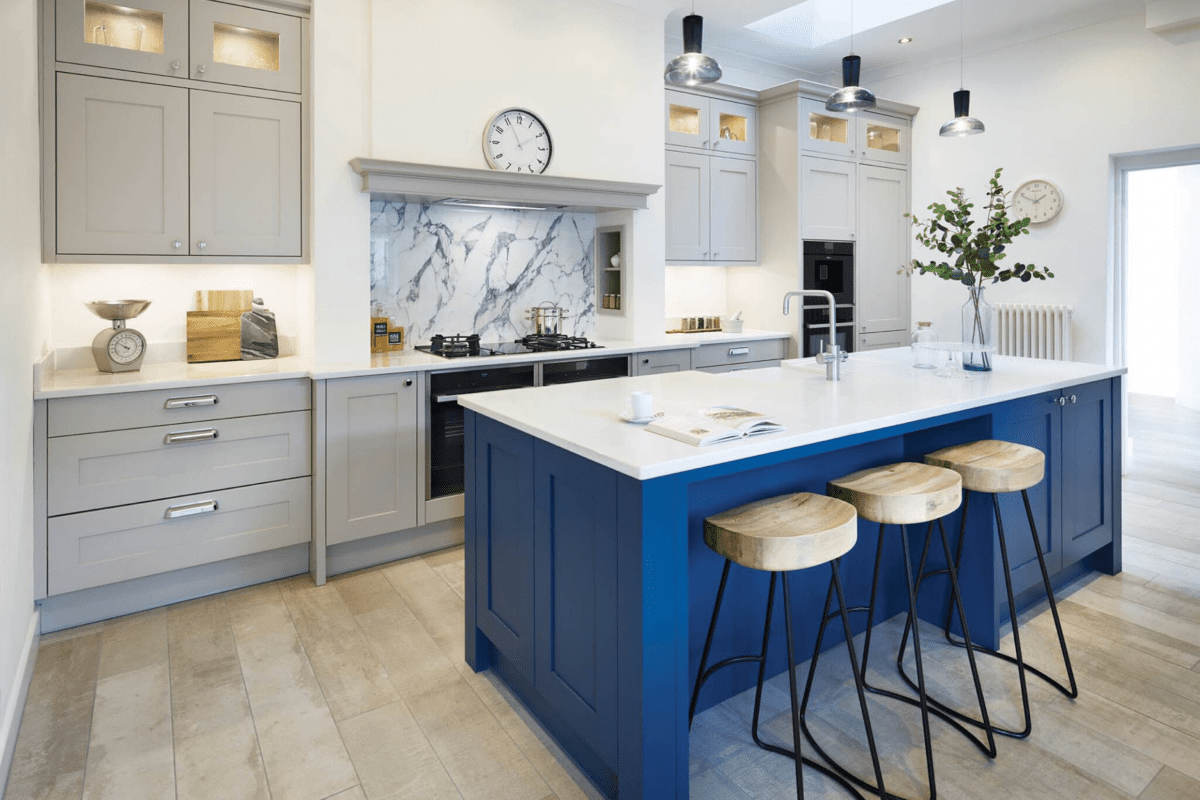 Soft and Dusky Neutrals
While bold and vibrant hues can make a joyful design statement, they're not the only way to establish positivity within your space. A more understated soft colour palette can create a tranquil and uplifting environment that's ideal for boosting your spirits and setting a nurturing tone. Similarly to choosing a dramatic darker shade, finding the perfect neutral hue is all about seeking out depth and notes of warmth. Instead of opting for a plain cool grey consider more complex shades like delicate taupe, sage green, dusky pink or subtle beige. As well as creating a serene and inviting ambience, using a neutral tone cohesively throughout your interior allows all the beautiful architectural and textural details to stand out.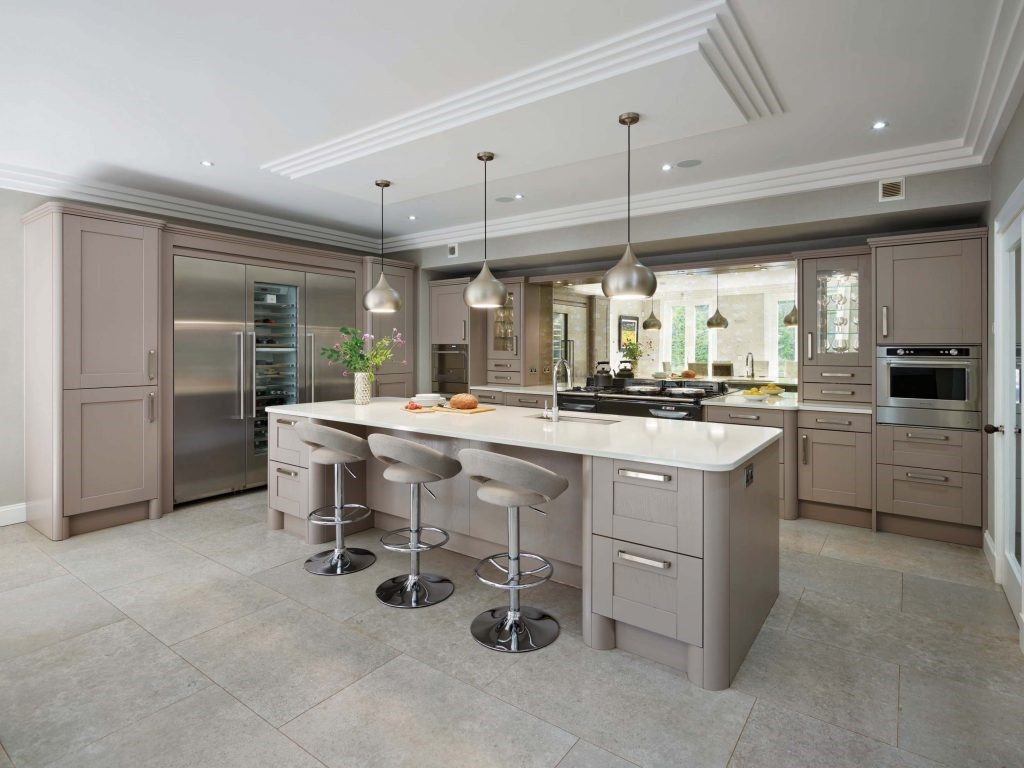 Refreshing White
For incredible clarity and freshness add a brilliant flush of white to your kitchen. The bright monochrome colour has a fantastic ability to bring a clean and airy tone to your space that's full of energy and positivity. However, while white can be a wonderful way to open up a small space, it can sometimes feel sparse and a little too cold. For the perfect balance of brightness and warmth, offset white walls and cabinetry with gorgeous natural textures and pops of lush greenery or colourful accessories.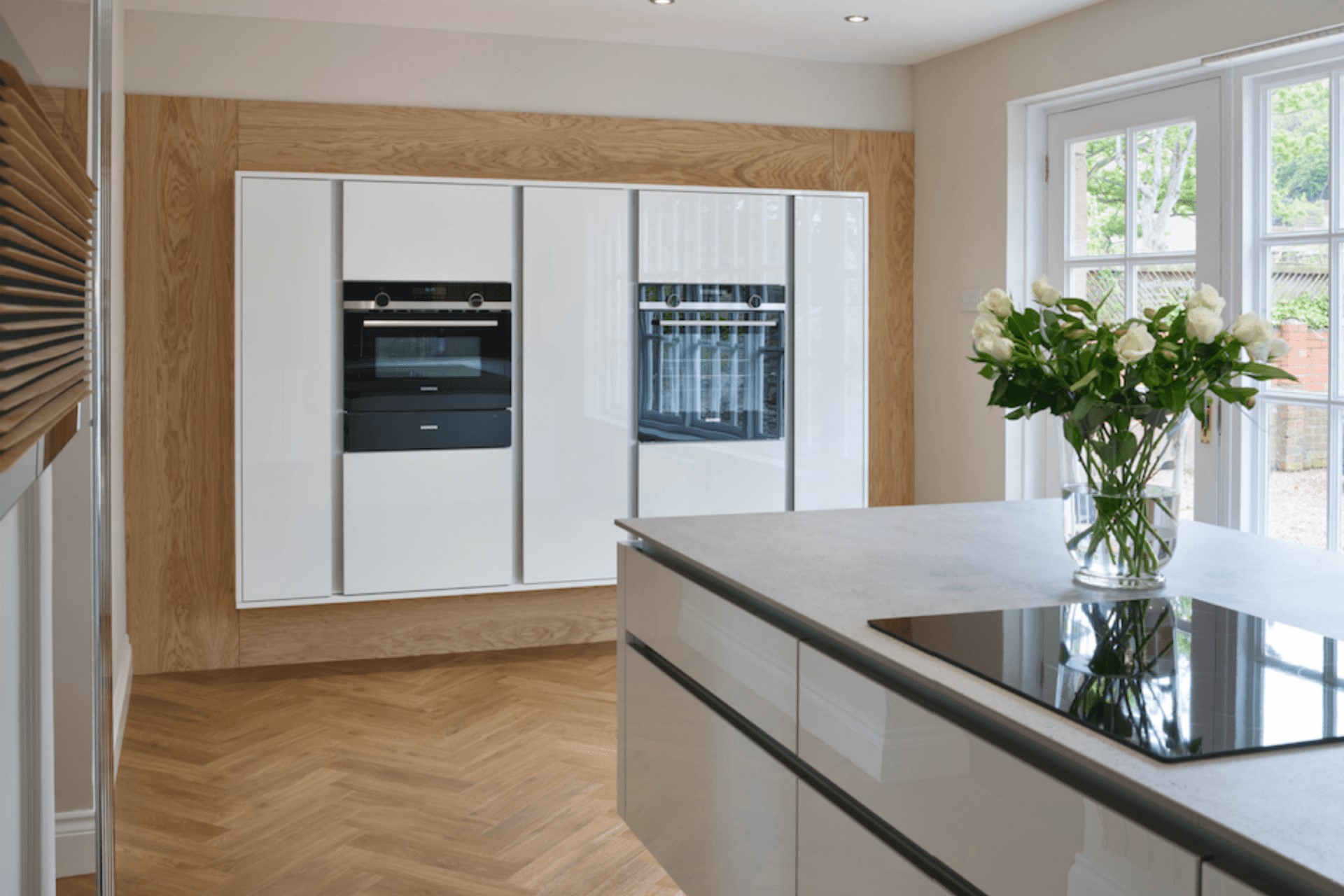 The kitchen is increasingly the heart of the home and, as a bustling hub in which a variety of activities take place, achieving an inviting and optimistic feel is a truly stunning way to capture and complement your environment. While many details will contribute to the tone of your new design, colour is a wonderful way to make an immediate impact on your space. It presents a fantastic opportunity to add a unique and personal sense of character as well as setting the perfect ambience. To create a timeless design that boosts your mood and maximises your space, consider establishing a gorgeous and sophisticated colour scheme. If you'd like more advice on how to do this, you can speak to the Colchester Kitchen and Bathroom experts by calling 01206 673 920 or email info@colchester-kitchens.co.uk.