The design & look is often the first thing you consider on the journey to creating your dream kitchen. Of course, this is no doubt important but you'll also want to ensure that your new space ticks all the boxes when it comes to practicality & usability. Part of ensuring that your new kitchen is as functional as it is beautiful is making sure that it provides sufficient storage space.
We've created this short blog which outlines some innovative and alternative storage solutions for your new kitchen…
A Kitchen Island
Kitchen islands are undeniably striking and act as a focal point in any kitchen. As well as looking incredible and providing a host of other benefits, they also offer huge advantages when it comes to storage. Whether it's within the island itself or in overhead shelves, an island will help to maximise the storage potential of your space whilst enhancing its design appeal.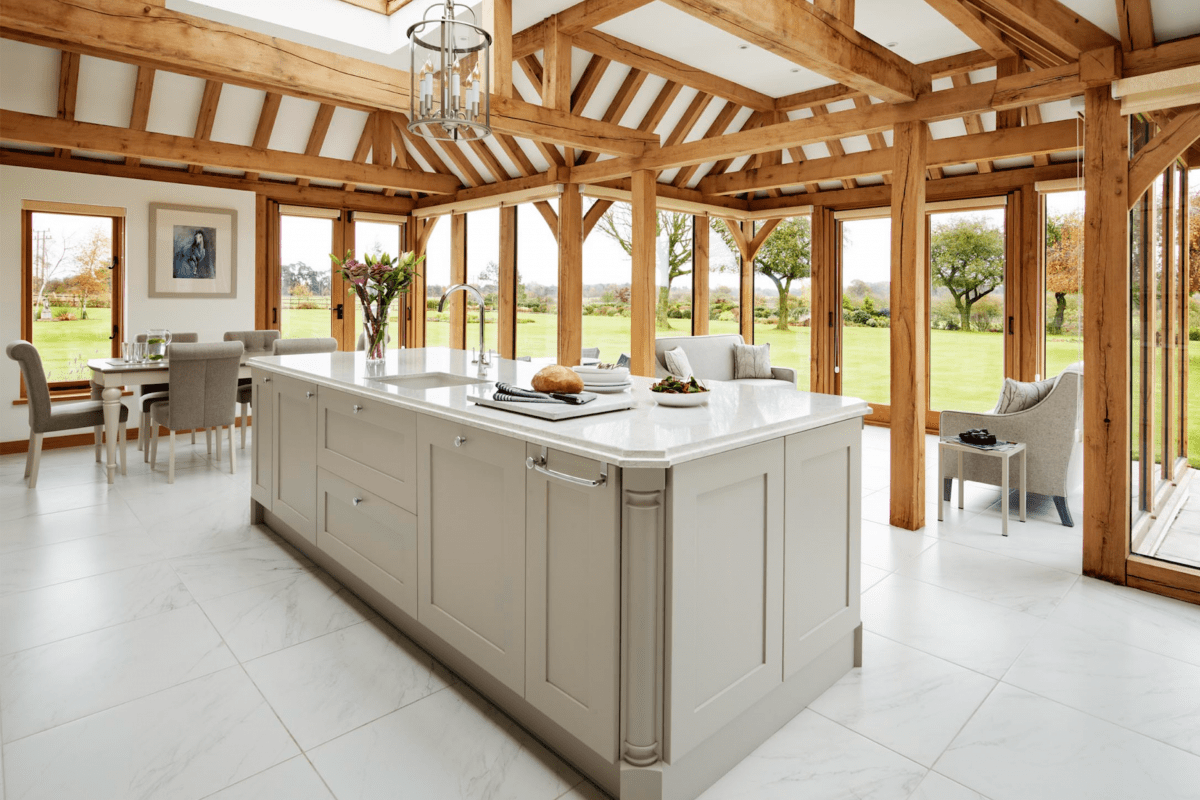 Integrated Shelving
Integrated shelving will break up the appearance of fitted cabinets and provide a unique and customisable storage solution that also provides the opportunity to display items such as bowls, books, pictures and decorative items that will bring a personal touch to your space.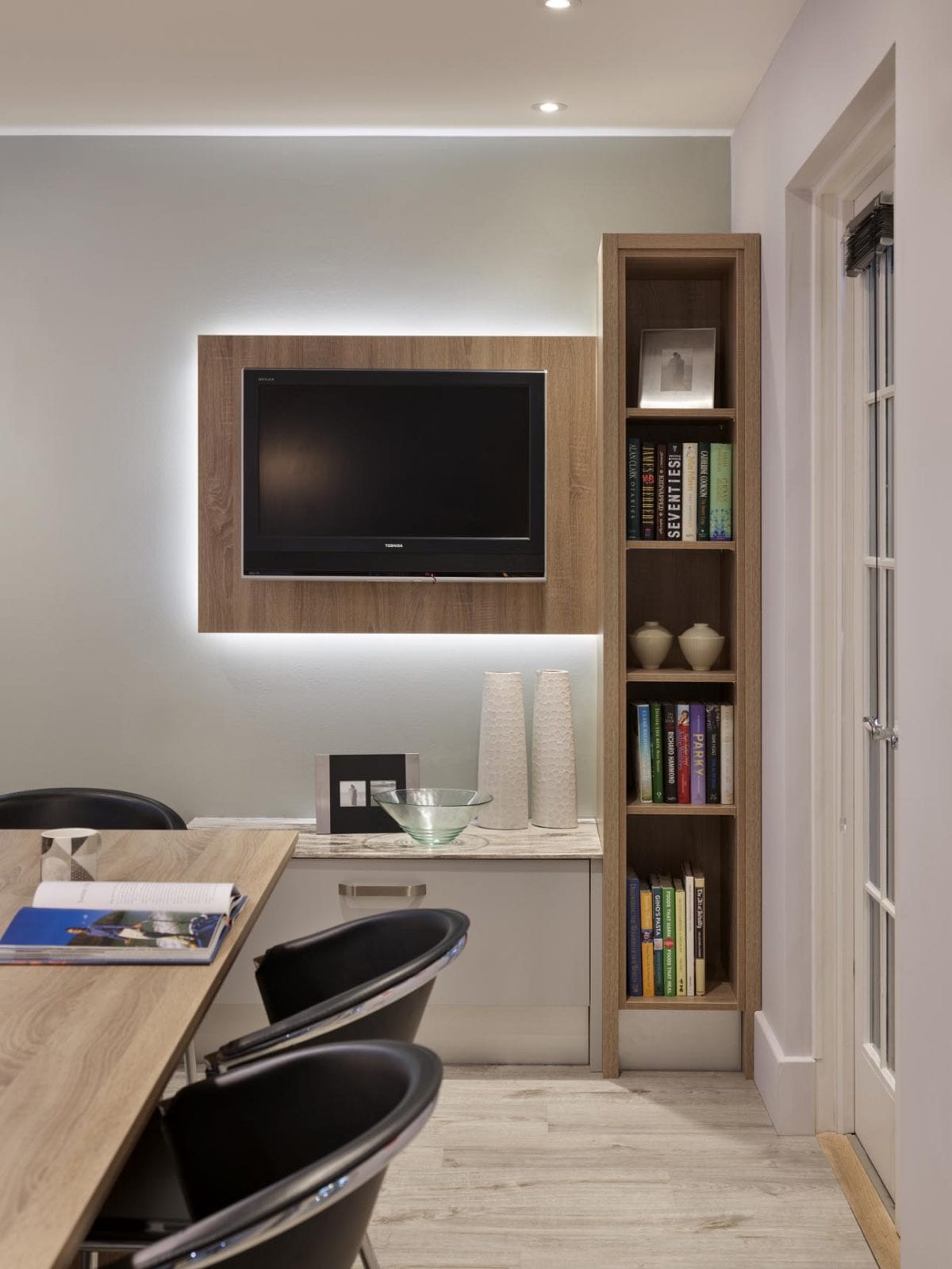 Cabinet Door Shelving
For larder-style storage on a smaller scale, add spice shelves to the inside of cabinet doors to utilise every inch of your kitchen. Cabinet door shelving will bring a real feel of elegance to your space as well as providing a compact solution to storing spices and herbs. The narrow, accessible shelves ensure that everything is to hand and that quick access is available when preparing food.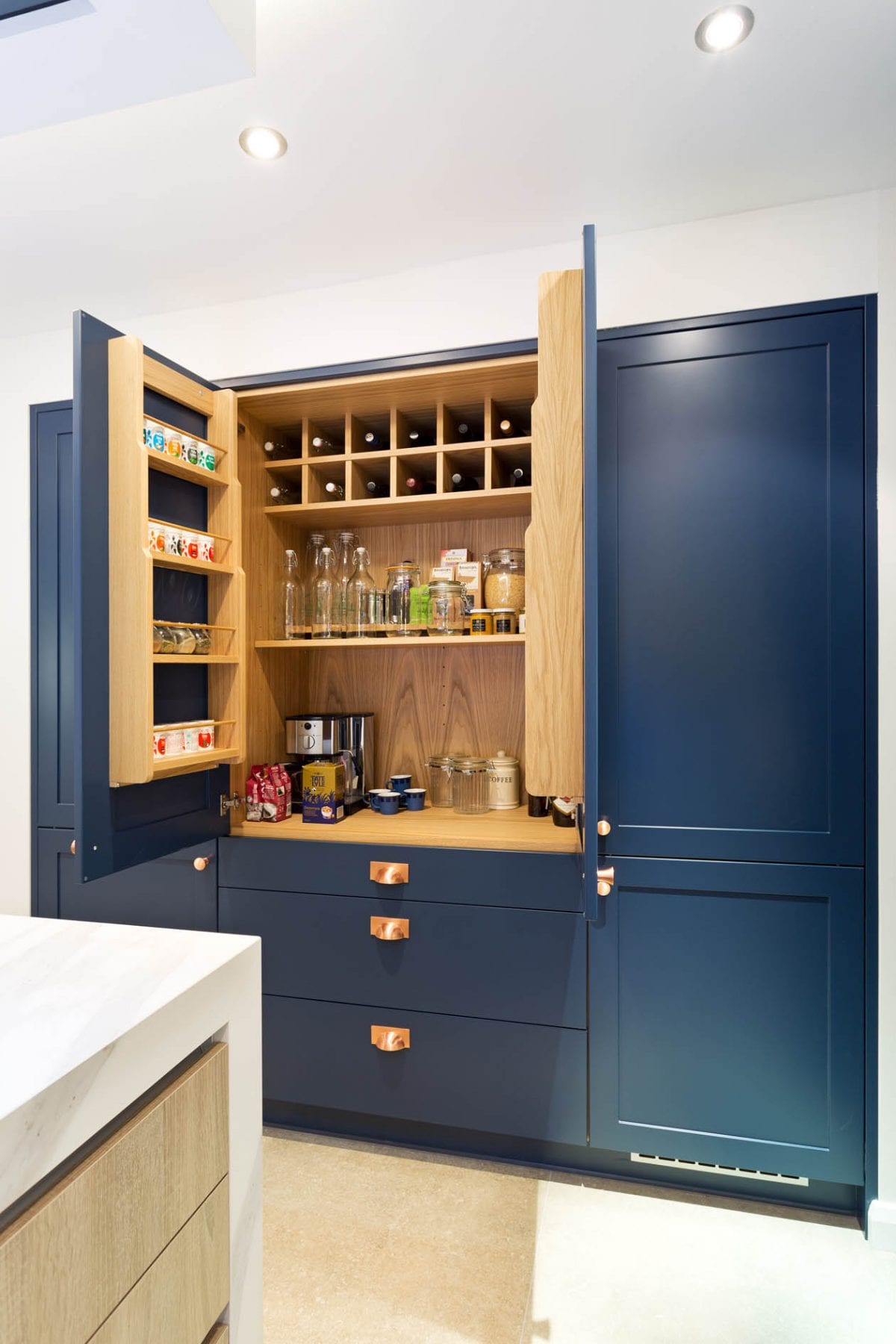 A Pantry
You may disregard (or not even consider) a pantry for your new kitchen due to the belief that they are only for larger spaces. Whilst that may be true in some instances, they can actually be incorporated into a variety of cabinet plans to add usable space. A pantry, of course, is an obvious storage solution that brings undeniable benefits and will keep a range of products and goods out of sight.
If your preference is for a shaker or more traditional style kitchen, a pantry can be the perfect complement and will bring a homely feel to your space.
Wall Displays
Showcasing crockery, pans or glassware on wall displays is an ideal way of creating a lived-in look that remains ordered and functional. It's also a great (and flexible) way to inject some colour into your space that can be updated periodically.
If you're currently looking to transform your kitchen, we'd love to hear from you. You can contact our Colchester showroom now by clicking here or by calling 01206 673 920.