From freshening up in the morning to getting ready for bed, the bathroom plays a crucial role in your daily routine. However, while establishing a highly functional space is of utmost importance, your bathroom should also provide a luxurious and relaxing retreat that leaves you feeling calm and rejuvenated. At Colchester Kitchens & Bathrooms, we're experts in designing and installing gorgeous bathrooms that are practical, stylish and perfect for relaxing. If you're considering renovating your bathroom, then you'll want to find plenty of inspiration before making any big decisions about your project, and to help you get started we've put together our 6 top tips for creating a sophisticated and sumptuous interior that stands the test of time for years to come.
Sumptuous Freestanding Bathtub
Nothing says luxury and sophistication quite like a breath-taking freestanding bathtub. There are a variety of styles and sizes available to suit a range of spaces, allowing you to establish a deluxe centrepiece in even the smallest bathroom. More intricate roll-top, slipper and claw-foot baths are ideal for creating an authentic classic high-end feel, while our elegantly curved and minimal modern tubs embody the ultimate in contemporary refinement. Including a stylish freestanding tub in your new bathroom design will undoubtedly bring a showstopping luxurious focal point to your space.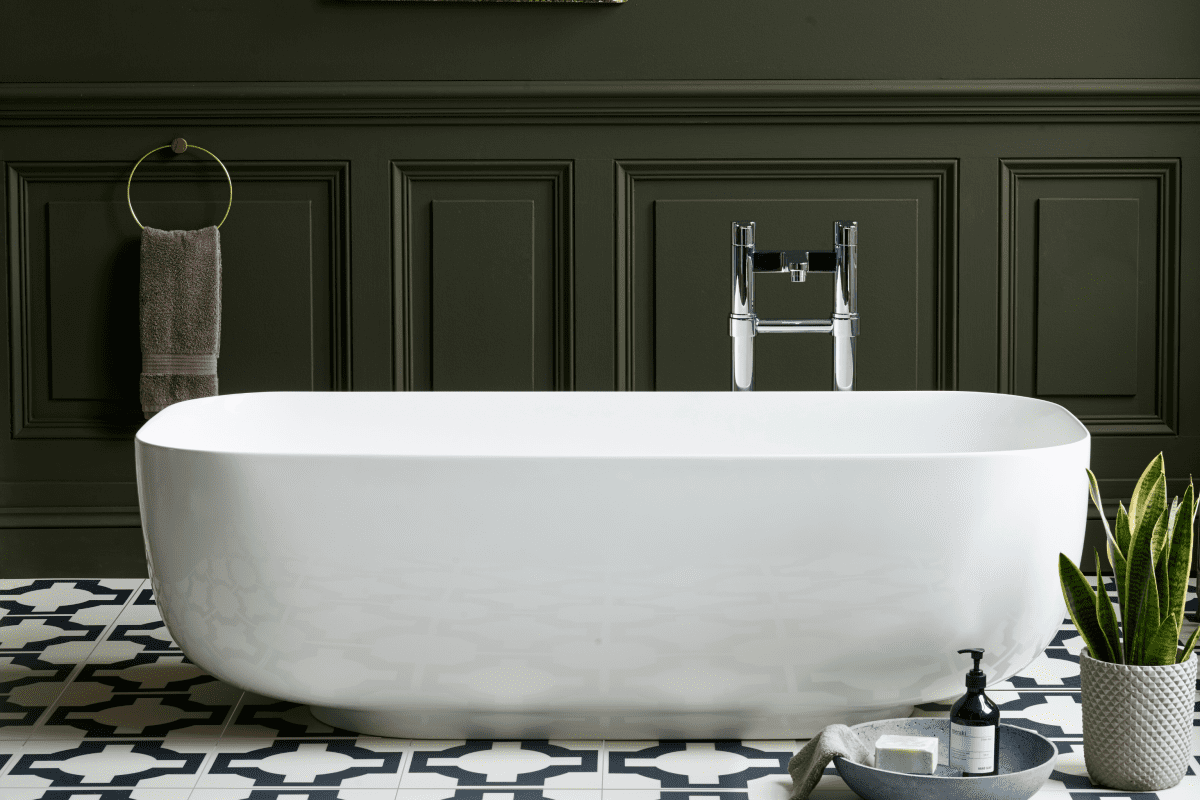 Spacious Walk-In Shower
If soaking away in a steamy bath isn't your thing, then a spacious walk-in shower or wet room could be the ideal choice. A seamless open shower enclosure will look truly stunning while providing an equally luxurious bathroom experience. Investing in a high-quality state-of-the-art shower paired with a sleek modern glass screen and integrated shower tray will bring practicality and elegance together in perfect harmony, making your bathroom feel wonderfully spacious and stylish as well as ensuring your interior is a pleasure to use. If you'd like more advice on designing a compact bathroom then you can click here to read our dedicated blog.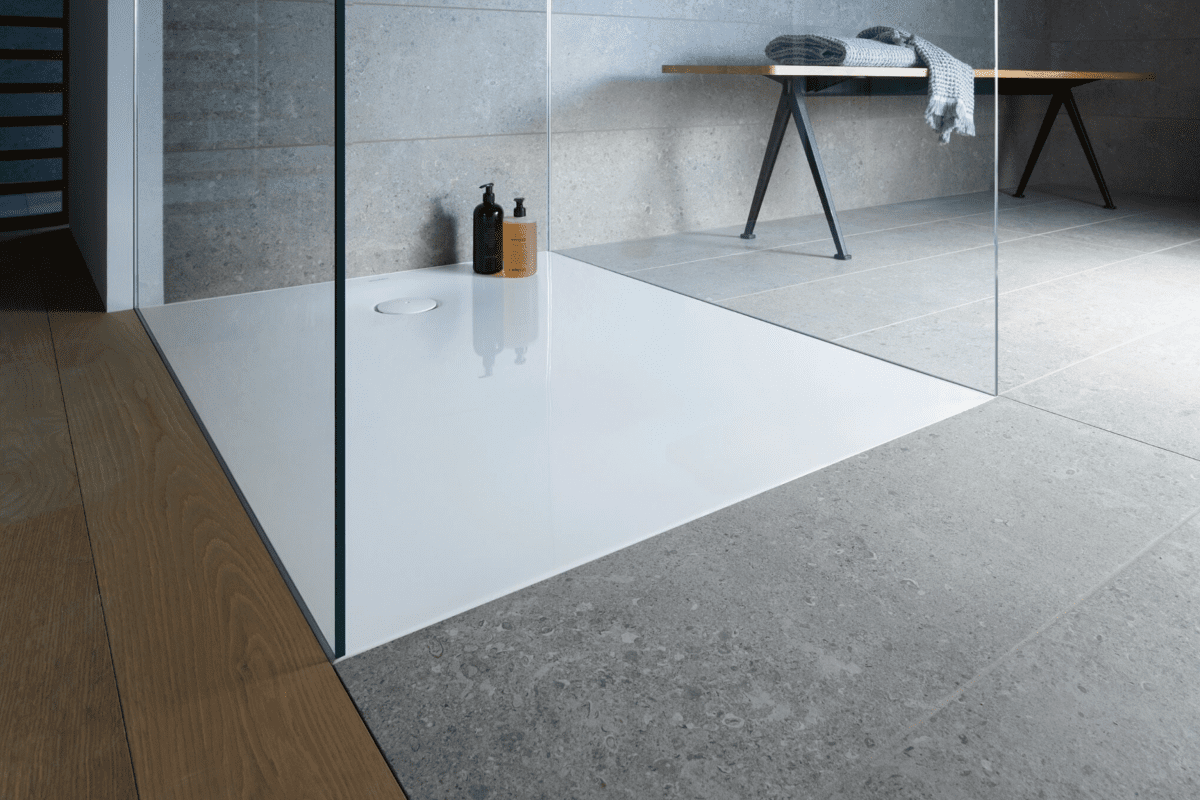 Tranquil Colours & Textures
Just like any other room in your home, colour is incredibly important when it comes to capturing your personal style and achieving a calm and relaxing atmosphere. Cool whites, greys and blues can create a sophisticated mood; however, an all-white scheme can leave your interior looking washed-out and cold. Introducing natural textures such as wood and stone surfaces, as accents in your bathroom furniture or as a sweeping finish across your walls and floors, is a beautiful way to bring a touch of warmth and tranquillity to your space. Don't be afraid to explore deeper tones of colour; warm olive greens, rich blues and chic dark greys can help to establish a cosy and opulent ambience.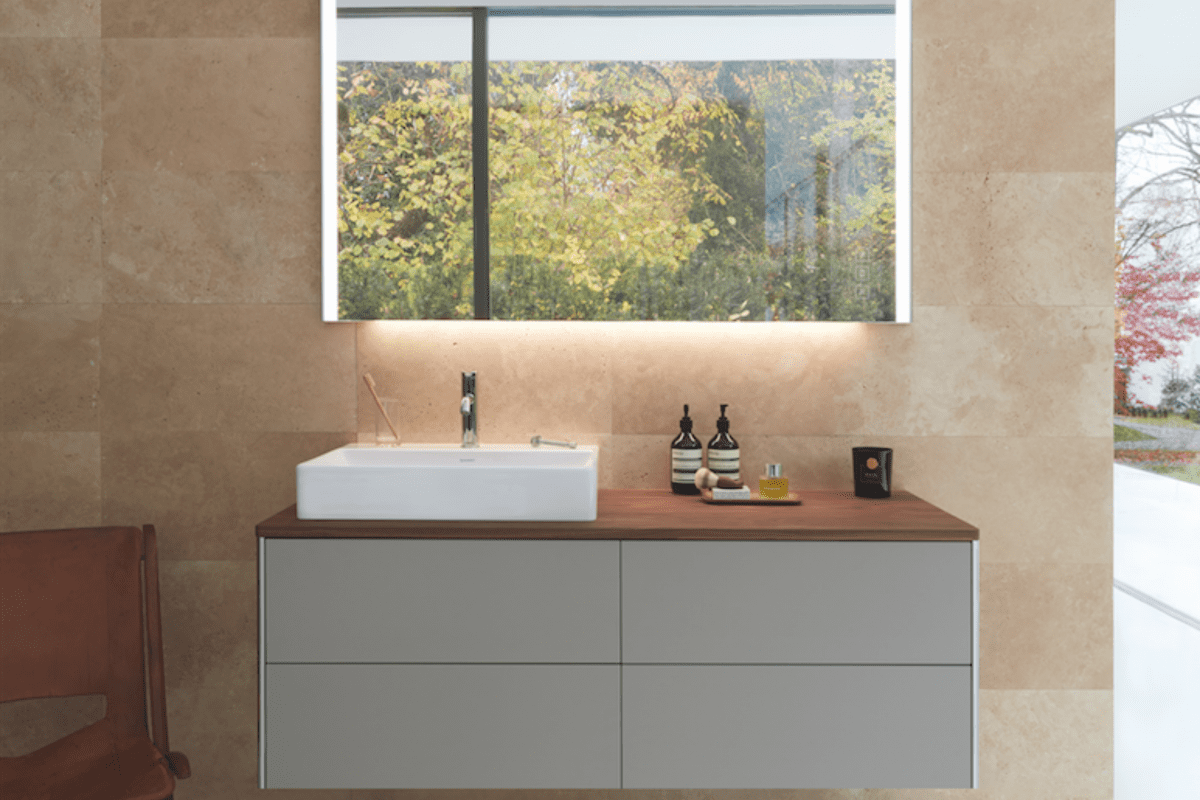 Keep Clutter Out Of Sight
As well as providing a practical solution to keeping your bathroom organised and efficient, great bathroom storage is essential if you're looking to create a stylish, clutter-free and calming environment. Under-sink vanities, freestanding units and wall-hung cabinets can all offer a place to hide toiletries and belongings neatly out of sight. Keeping your bathroom surfaces tidy will not only establish a sleek look and a relaxing atmosphere but will also ensure your space is convenient to clean and maintain. However, while keeping your hairbrush, make-up and extra toiletries tidied away is a must, a few well-placed stylish ornaments, for example, candles, reed diffusers, bowls of bath salts or bottles of lotion make a charming and luxurious finishing touch.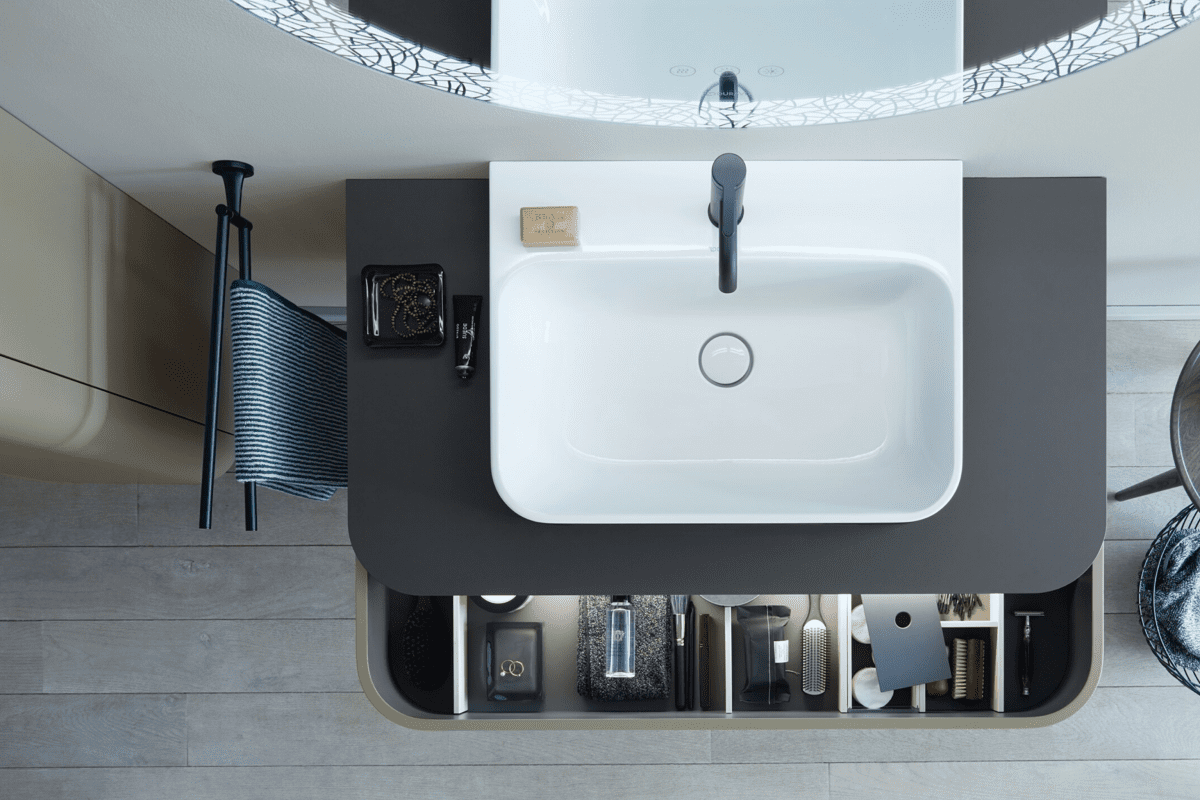 Luxurious Alcove Shelving
Opting for bulky freestanding storage cabinets isn't always feasible in a smaller bathroom, and though they might not be so handy for squirrelling away bits and bobs, built-in alcove shelves can provide an ideal spot to store and display a range of bathroom products from towels to house plants. Beautifully designed integrated alcove shelves will add a bespoke touch to your interior, elevating your space into a truly luxurious and relaxing retreat.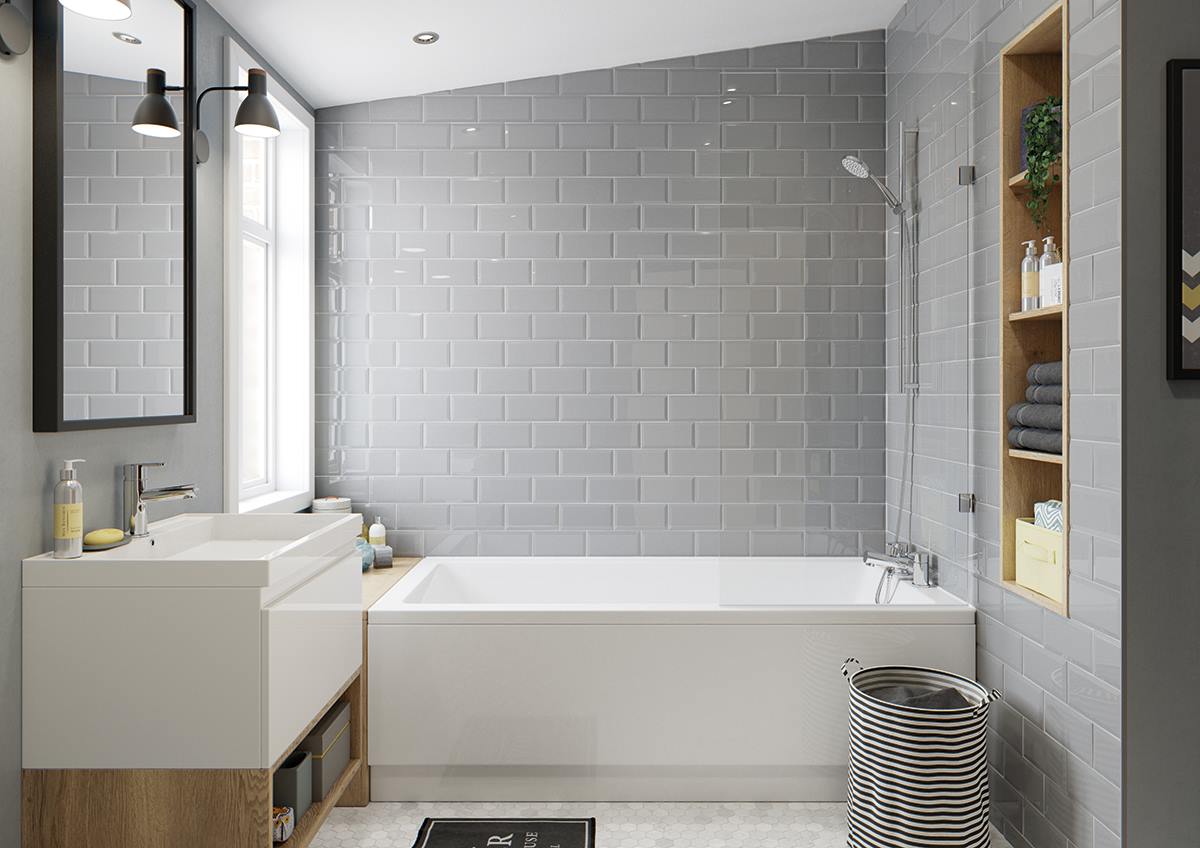 Don't Forget To Decorate
At the heart of any great interior is attention to detail. Giving careful consideration to how you decorate your space is the key to taking your bathroom to the next level. Introducing artwork will instantly add a touch of sophistication, and selecting a unique piece of furniture to enhance your interior can also give your space an edge. Beautifully decorating your bathroom with artwork, houseplants and ornaments can undeniably transform your space, effortlessly taking it from the elegant to the spectacular.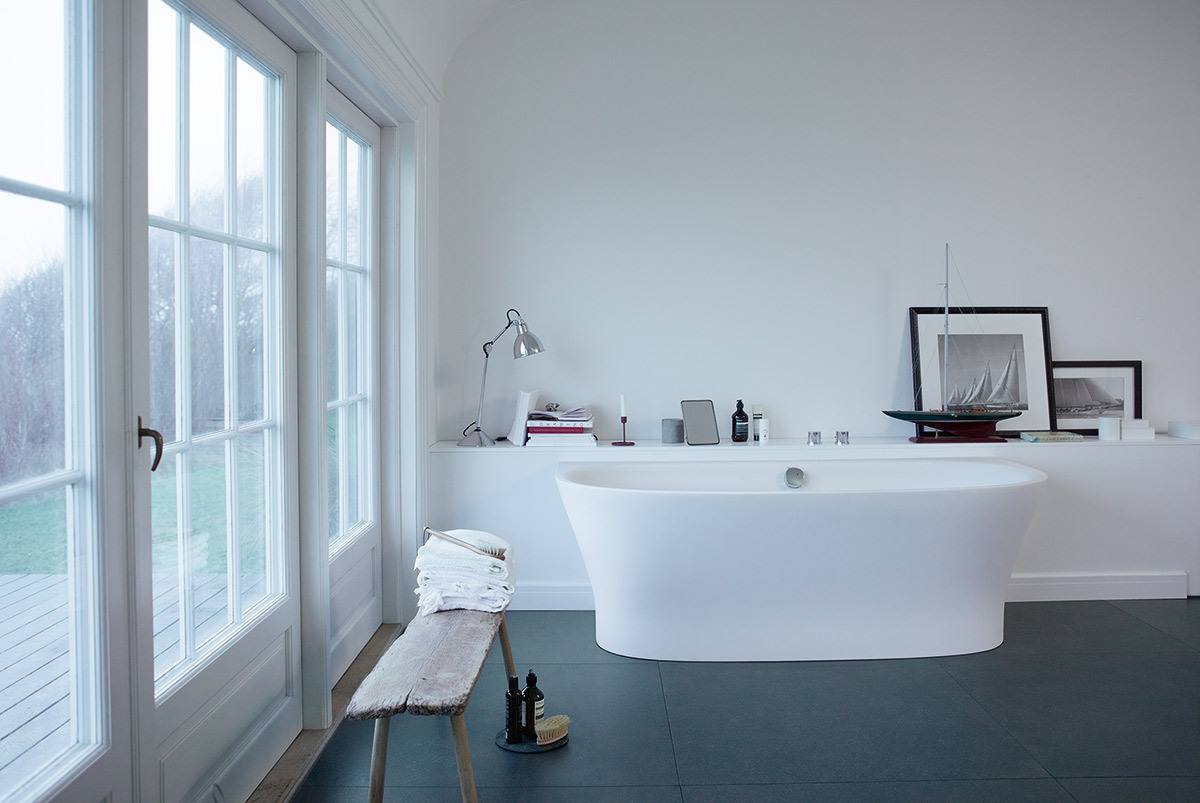 Elevating your bathroom from an everyday space into a luxurious and relaxing retreat needn't be expensive or overly complex, and at Colchester Kitchens & Bathrooms, our expert team pride themselves on bringing a touch of sophistication to every interior they create. If you'd like more advice on designing a beautiful and practical bathroom, or to find out more about our service, please call our friendly team on  01206 673 920 or drop us an email at info@colchester-kitchens.co.uk.