As the focal point of your home and a backdrop to many social occasions, the look and feel of your new Essex kitchen are of utmost importance. Introducing a little luxury to your design is a wonderful way to enhance your experience, whether entertaining guests or cooking a meal for one. When it comes to adding that extra touch of comfort and sophistication to your space, you'll find a range of subtle and grand features to suit your style. Here are a few of our favourite luxury kitchen design ideas.
A Showstopping Kitchen Island
A beautiful kitchen island has got to be the ultimate luxury kitchen feature. A showstopping island is sure to bring a sense of grandeur to any space. However, islands aren't just stunning to admire. They offer a host of fantastic practical benefits that make cooking and entertaining so much easier. Click here to find out more.

Luxurious Marble Worktops
Associated with grand renaissance architecture and sculpture, marble is synonymous with luxury and opulence. However, marble is admittedly not the most affordable material. Contemporary quartz and composite worktops offer a visually convincing and more practical alternative. For maximum impact, continue the finish across your work surfaces and splashback area. You might even consider a waterfall edge island. Alternatively, use the material sparingly to create a more subtle effect.

A Stylish Breakfast Bar
Allowing you to introduce stylish bar stools and a beautiful accent worktop, a breakfast bar makes an elegant and practical kitchen feature. Enjoy sharing a sophisticated glass of wine with friends or treating yourself to a quiet coffee break. Your unique and glamorous bar stool-counter pairing will bring another dimension to your design.

Beautiful Pendant Lights
Installing elegant lighting above an island or dining area is a wonderful way to add a beautifully considered touch to your Essex kitchen. As well as showcasing your individual style, pendant lights are ideal for highlighting your favourite kitchen features. And what's more, they will help you achieve the perfect cosy and sophisticated ambience of an evening.

Glowing Plinth Lights
You can also add a stylish and charismatic glow to your space by installing slim LED plinth lights beneath your units. This clever lighting technique will bring a chic, contemporary edge to your interior. For more fantastic kitchen lighting ideas, please click here.

Elegant Glass-Fronted Cabinets
Glazed cabinets offer an elegant place to display your best glassware and crockery, bringing a real sense of grandeur to a traditional shaker design. Establish an even more magnificent effect by pairing them with beautiful, shimmering internal lighting.

Charming Bespoke Shelving
It's often the smallest details that take a design to the next level. Simply creating a bespoke space to showcase some of your favourite ceramics is a lovely way to elevate your kitchen. Introducing a few custom design details will undoubtedly give your interior a deluxe, bespoke feel.

A Luxurious Pantry
There's nothing more satisfying than opening a beautiful pantry cupboard to find everything in its proper place. From a stylish cocktail bar to a sophisticated coffee station, pantries offer impressive flexibility. Investing in a stunning pantry cupboard complete with bespoke solid oak internals will add a fantastic touch of luxury to your daily routine.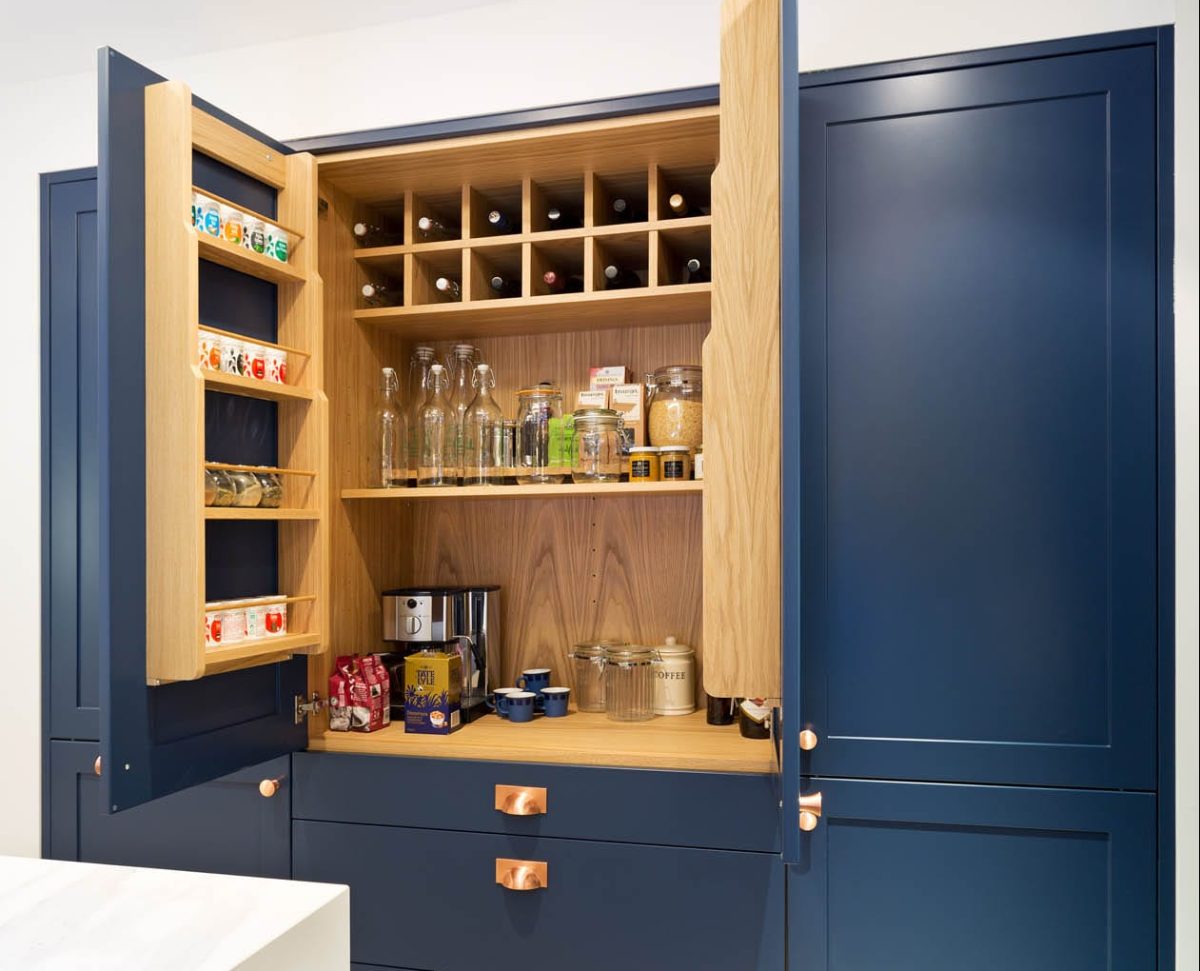 The Country Kitchen Staple
If you've always dreamed of transforming your space into a charming and homely country kitchen, then a luxury range cooker is a real must-have. Not only do they look stunning, but they are also ideal for those who love to cook. With up to seven burners and four oven compartments, including a plate warmer, there's nothing to stop you from serving up a delicious feast for all the family. With such a beautiful selection of styles and colours to choose from, a charming range makes a gorgeous centrepiece to any kitchen.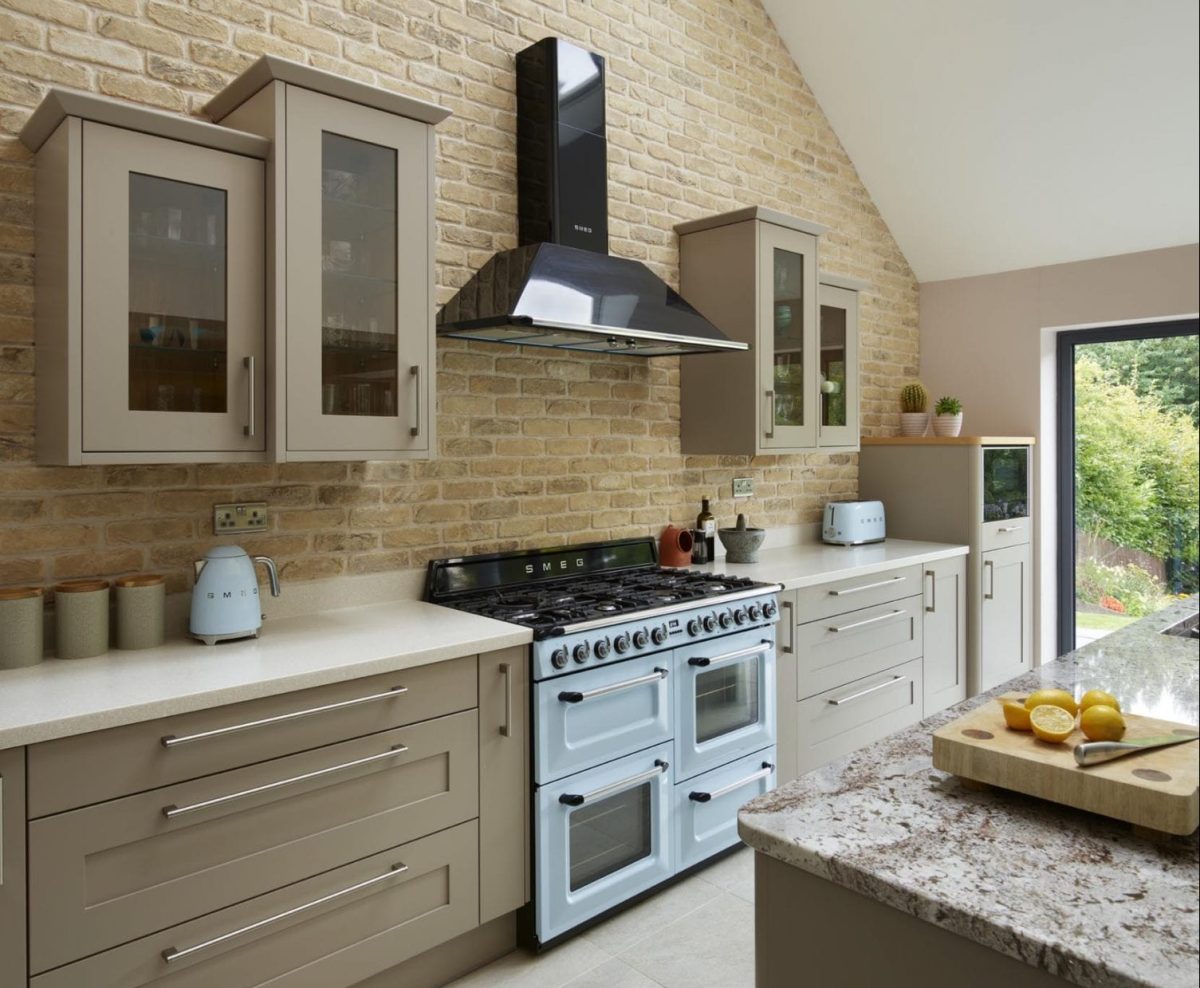 State-Of-The-Art Appliances
No new kitchen is complete without a collection of the latest cutting-edge appliances. If you're looking for something a little more luxurious than the standard double oven and gas hob, why not consider a state-of-the-art downdraft venting hob, an impressive boiling water tap or an indulgent wine chiller?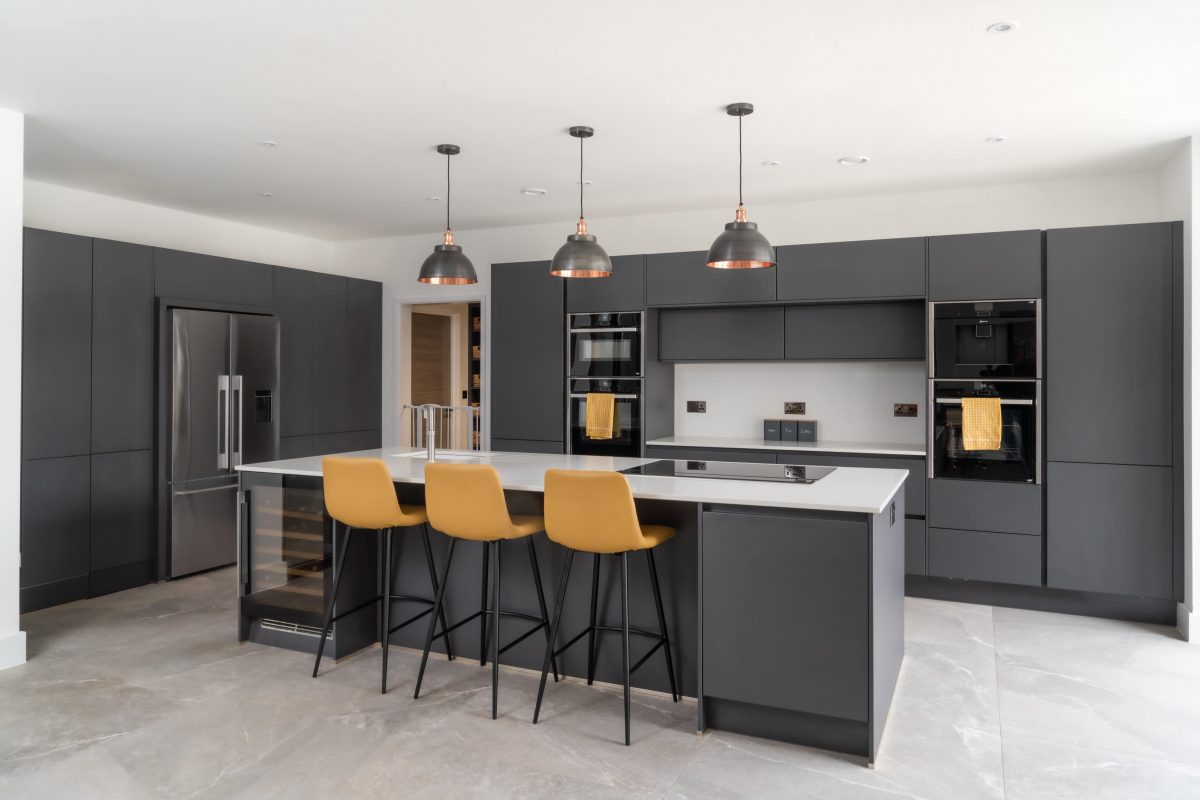 Stunning Glazing
Don't let small old-fashioned windows and doors let down the look of your breath-taking new interior. As well as encouraging plenty of radiant natural light into your space, investing in stylish new glazing can bring added functionality to your home. We love the way these elegant bi-fold doors allow our clients to create a seamless transition between their indoor and outdoor living spaces.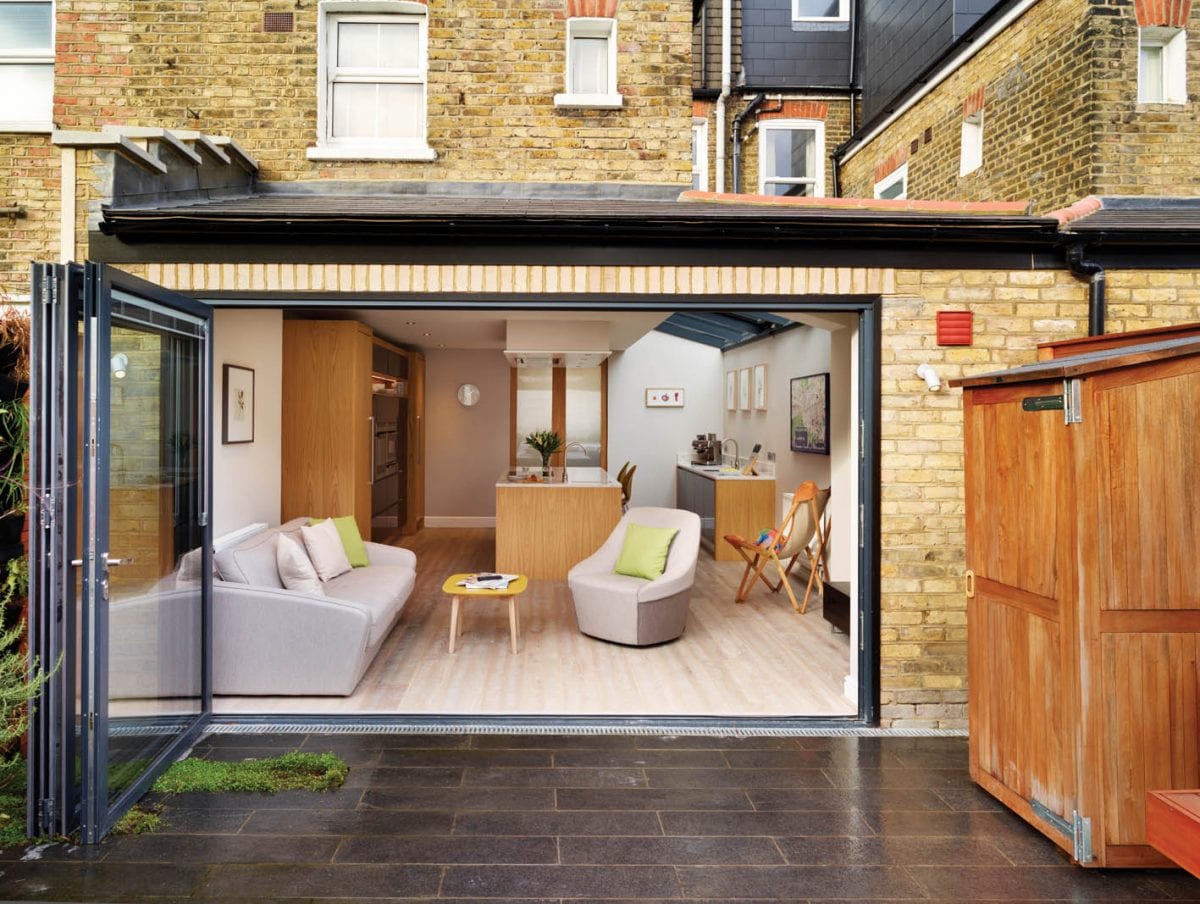 From bespoke shelves to statement islands, there are many subtle and dramatic ways to add a touch of luxury to your Essex kitchen. If you're looking for more ways to create a practical yet stylish design, our team would be delighted to help. You can get in touch with our fantastic Colchester team now by calling 01206 673 920 or emailing info@colchester-kitchens.co.uk.