These days, kitchens are more than just a place to cook. From homeworking to catching up over a cup of tea, they are often a versatile and bustling hive of activity. This makes them the ideal place to entertain friends and family. Redesigning your kitchen is a great opportunity to make the most of everything your space has to offer. With a little extra thought and a few simple tweaks, you can create a kitchen that's perfect for socialising, cooking and much more.
Gather Guests Around An Island
As much as we love having friends and family around for dinner, there's nothing more annoying than having to shoo guests out of the way to find what you need. Likewise, no one enjoys floating around your kitchen, trying not to get in the way! A kitchen island solves this problem. It gives visitors a place to gather and prevents them from getting under your feet. It can even make the perfect place to serve drinks and nibbles. Adding a wine cooler to your island is sure to keep your guests happy. You can learn about all the other practical benefits kitchen islands have to offer by clicking here.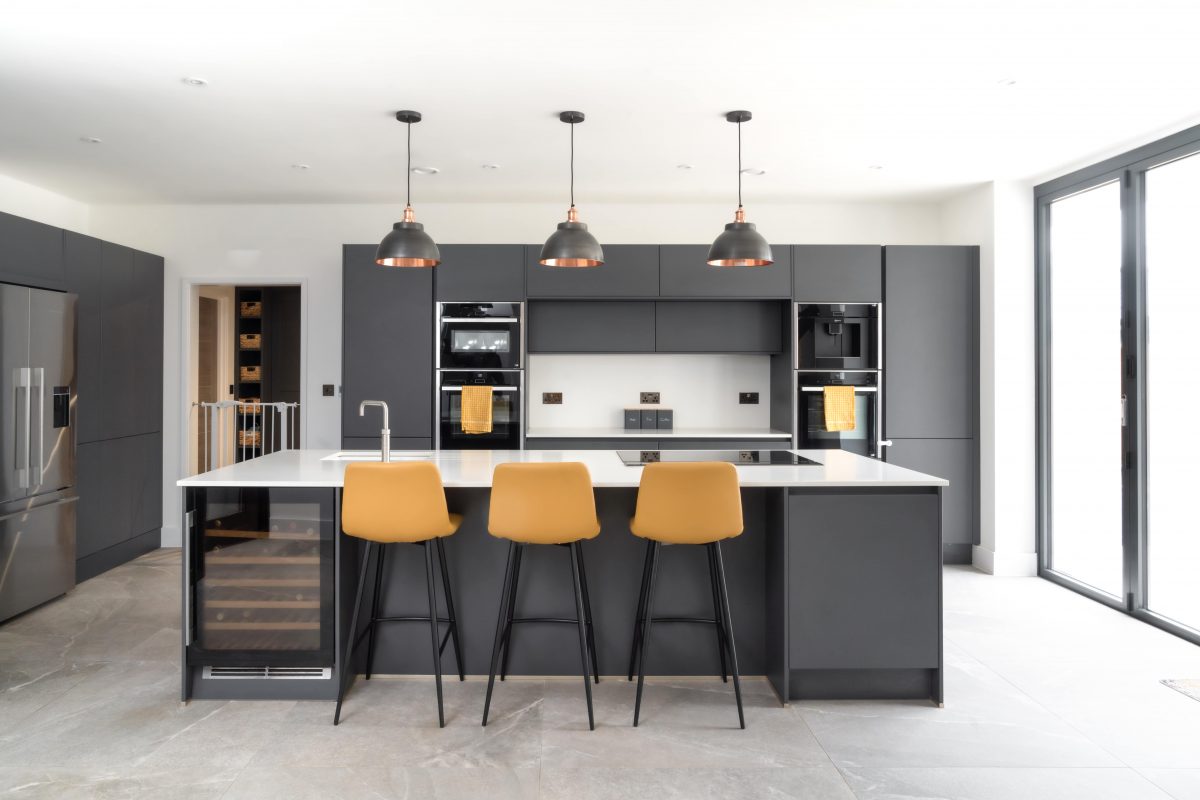 Create A Place To Perch
Whether you position bar stools at an island or opt for a traditional dining table, introducing seating to your kitchen will immediately make your space more sociable. Casual bar stools offer friends somewhere to perch while chatting over a coffee (or something stronger). Alternatively, they can provide a great spot for the kids to do their homework while you keep an eye on dinner. Kitchen seating can come in handy in so many ways.

Consider Where To Put Your Hob
If you enjoy hosting wonderful dinner parties or even just cooking breakfast for the kids, you might want to consider the position of your hob. In a traditional kitchen, facing the wall while cooking might not be a problem. But in an open-plan space, you might not want to have your back to the room. Positioning your hob on an island or peninsula will allow you to socialise with friends and family while cooking.

Keep Your Kitchen Clutter-Free
No one wants to spend time in a messy and cluttered kitchen. Keeping your space neat and organised will help create a much more relaxing ambience. An island can provide additional storage, as can sleek larder units and deep drawers. Pantry cupboards are ideal for hiding small appliances like toasters, kettles and coffee machines out of sight. For more ingenious kitchen storage tips, please click here.

Add A Personal Touch
While kitchens are undeniably the heart of the home, we primarily think of them as a space to cook. This means we sometimes overlook the decorative details. However, it's these little personal touches that will transform your kitchen into a cosy and inviting place to spend time. Open shelving or alcoves can offer a lovely spot to display your favourite cookbooks or ornaments. Houseplants and potted herbs are great for adding a splash of colour to your space. You can also bring warmth and character to your kitchen by incorporating wood into your design. Consider introducing wood through your worktops, breakfast bar, shelving, bar stools or flooring.

Use Lighting To Set The Mood
Lowering the lighting is a great way to create a sophisticated and cosy atmosphere of an evening. While dimmable downlights are one option, you can also layer your lighting to create different levels of brightness. Pendant lights are ideal for illuminating an island. Alternatively, plinth lights, under-cabinet lights, and integrated cupboard lights can provide a lovely background glow. For more kitchen lighting planning tips, you can read our dedicated blog by clicking here.

Choose Appliances That Make Hosting A Doddle
There are plenty of things to consider when choosing kitchen appliances. And if you enjoy sharing your space with family and friends, you'll want to bear this in mind. Firstly, it's worth checking the appliance's decibel rating. A noisy cooker hood or dishwasher could make holding a conversation tricky. Furthermore, if you are considering positioning your hob on an island or peninsula, you might benefit from investing in a venting hob or a retractable downdraft extractor. There are also plenty of appliances designed to make cooking and hosting easier, such as boiling water taps, smart ovens, sous vides, warming drawers and wine chillers. For more information on any of these appliances, please call us on 01206 673920.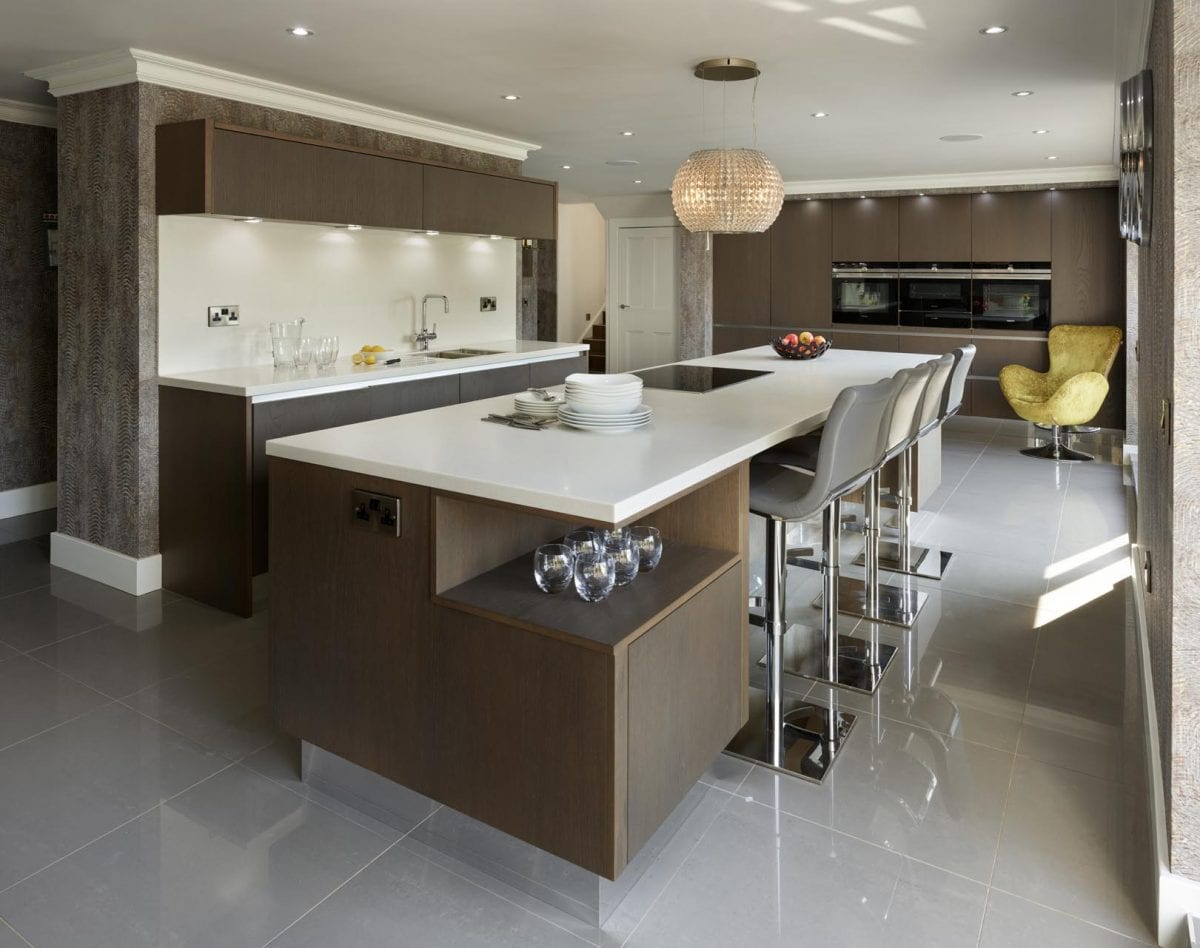 Creating a more sociable kitchen isn't as hard as it sounds. There are plenty of small tweaks that will not only make your kitchen more sociable but will simply make your space a nicer place to spend time. If you'd like to discuss your ideas with our expert team, we'd love to hear from you. You can get in touch by calling 01206 673 920 or emailing info@colchester-kitchens.co.uk.