From keeping the hub of your home clutter-free and inviting to speeding up tedious midweek meals, the functionality of your kitchen can have a dramatic impact on how you experience your space both practically and visually. Unfortunately, a poorly designed kitchen can leave you feeling stressed and disheartened, which is the last thing you want when you've invested in a costly and time-consuming renovation. To help you get the most from your project and create a functional kitchen that's perfect for every occasion, from socialising to cooking, we've put together our 8 top design tips.
Think Carefully About Your Priorities
Your household, lifestyle and interests are all unique to you, and your kitchen design should reflect this. Renovating your kitchen is an exciting opportunity to change and enhance your daily experience, so why not ask yourself, 'how do you want to live?' If you love entertaining, you might want to prioritise a spacious dining area or focus on creating a layout that allows you to socialise while cooking. Alternatively, if you're passionate about your garden, opening up your room with large bifold doors and adding a seating area with a beautiful garden view could transform your space. It can be easy to get carried away when dreaming up your wish list, but focusing on what really means the most to you should ensure your new kitchen lives up to expectations.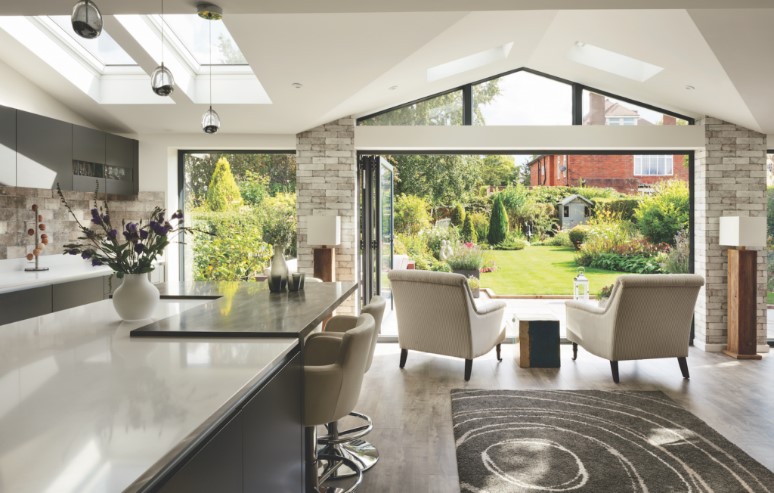 Make The Most Of Your Space With Multifunctional Features
These days kitchens are much more than just a place to cook and prepare food. In fact, since Covid changed our lives, kitchens have become classrooms, offices, playrooms, gyms and more. Including seating in your design is a great way to improve the flexibility of your space. A seating area can be perfect for studying, curling up with a book, enjoying a coffee with friends or doing homework. However, if you need a more permanent workstation, you might want to consider hiding a desk and computer behind clever sliding doors or a sleek tambour unit. There are also plenty of options for wall-mounted folding tables and extendable tables if you're short on floor space.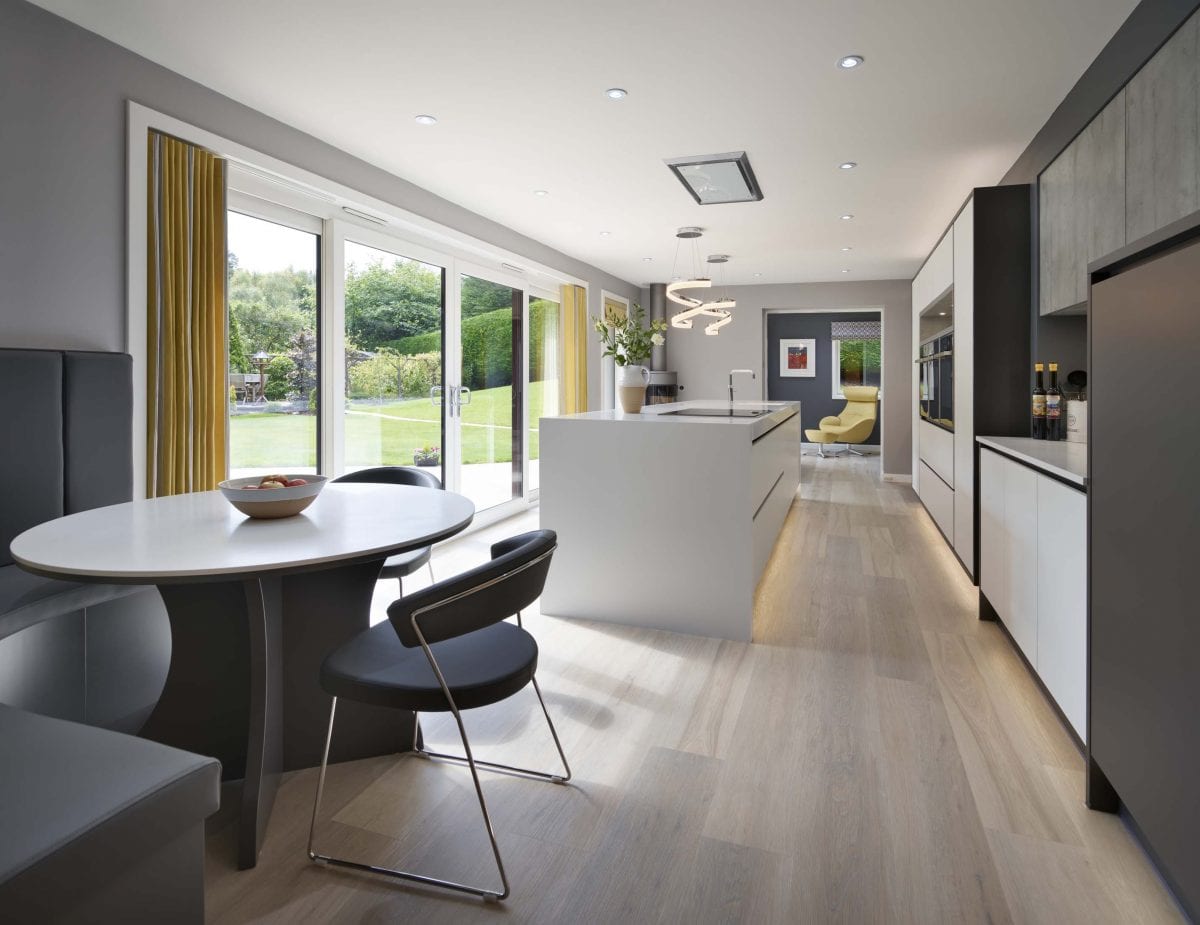 Bear The Work Triangle In Mind
Though the concept of the kitchen work triangle was devised almost 100 years ago, the general principle still holds true today. Without getting bogged down in all the details, the work triangle essentially suggests that your sink, hob and fridge should all be around 2.5 meters away from the other without anything interrupting the space in-between. Using these rules as a guideline should help you establish a practical and efficient layout for cooking.

Consider Different Working Zones
Planning your kitchen layout by considering zones is ultimately a more modern take on the work triangle. While you might have larger zones like a dining area, a cosy seating area and a cooking area, you can also split your kitchen into smaller functional spaces. These should include a washing-up area, a food prep zone, a hot drink or breakfast spot and a cooking area based around your hob. You can personalise the different zones to complement your needs. For example, if you have kids, you might want an easily accessible place for them to grab snacks and drinks, or if you enjoy cooking as a family, you might prefer multiple food prep zones etc.

Add A Pantry Cupboard or Utility
Pantry cupboards and utility rooms are highly sought-after features for a good reason. They can really boost your storage space, allowing you to keep cooking ingredients organised and neatly stow small appliances like kettles and toasters out of sight. Utilities are also great for messy tasks like DIY and art projects. If you don't have room for a separate pantry or utility, a compact larder cupboard offers similar benefits. Keeping your kitchen clean and clutter-free is vital if you intend to use your space for socialising and entertaining.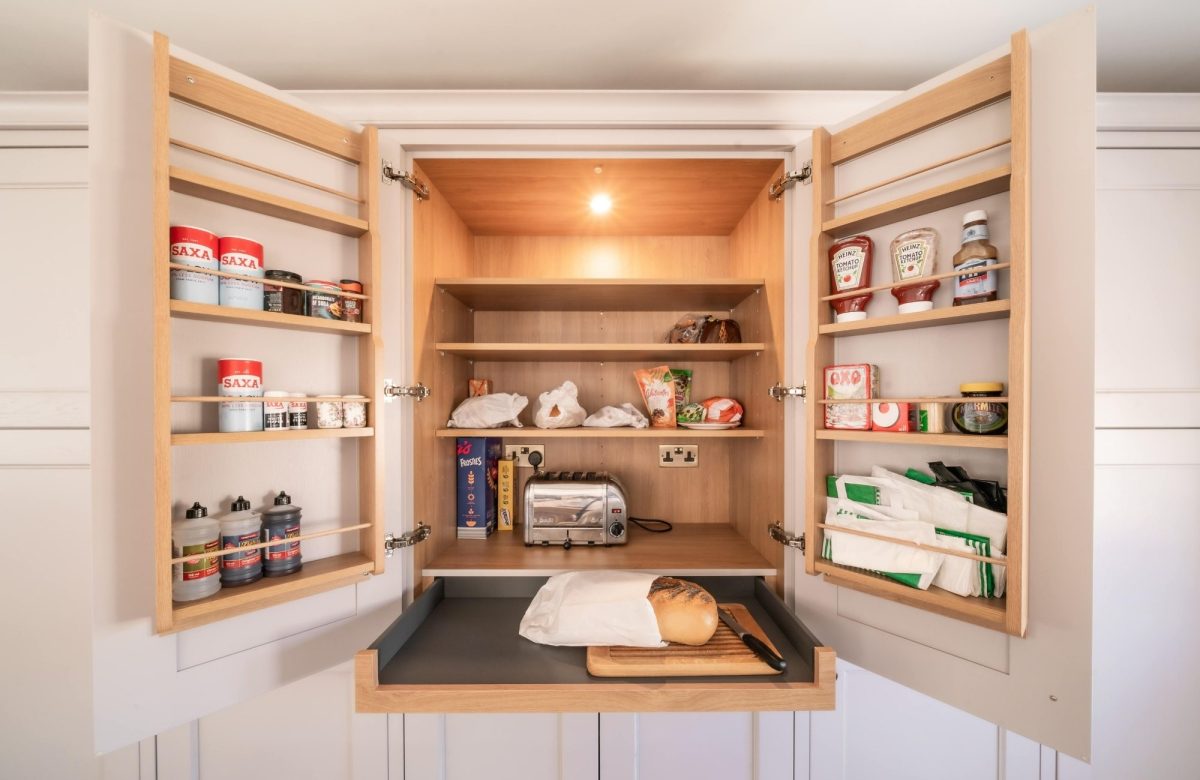 Include A Kitchen Island
From enhancing your layout to increasing your worktop and storage space, kitchen islands offer a host of fantastic functional benefits. As well as helping you to achieve the golden work triangle, thereby streamlining your cooking, islands make a great focal point when entertaining and sharing your kitchen with family. Adding informal bar stool seating is a great way to make your space more sociable. You can read more about the benefits of including an island in your design by clicking here.

Maximise Storage With Drawers & Clever Corners
Storage is always one of our client's biggest worries, and, of course, ensuring you have ample storage plays a crucial role in creating a functional interior. However, aiming for quality over quantity is undoubtedly the key to balancing functionality and aesthetics. Drawers are more accessible than cupboards as they allow you to see right to the back of your unit. They are great for storing pots, pans, crockery, utensils, ingredients and more. Clever corner carousels and pull-out units are also great for maximising storage in tricky corners.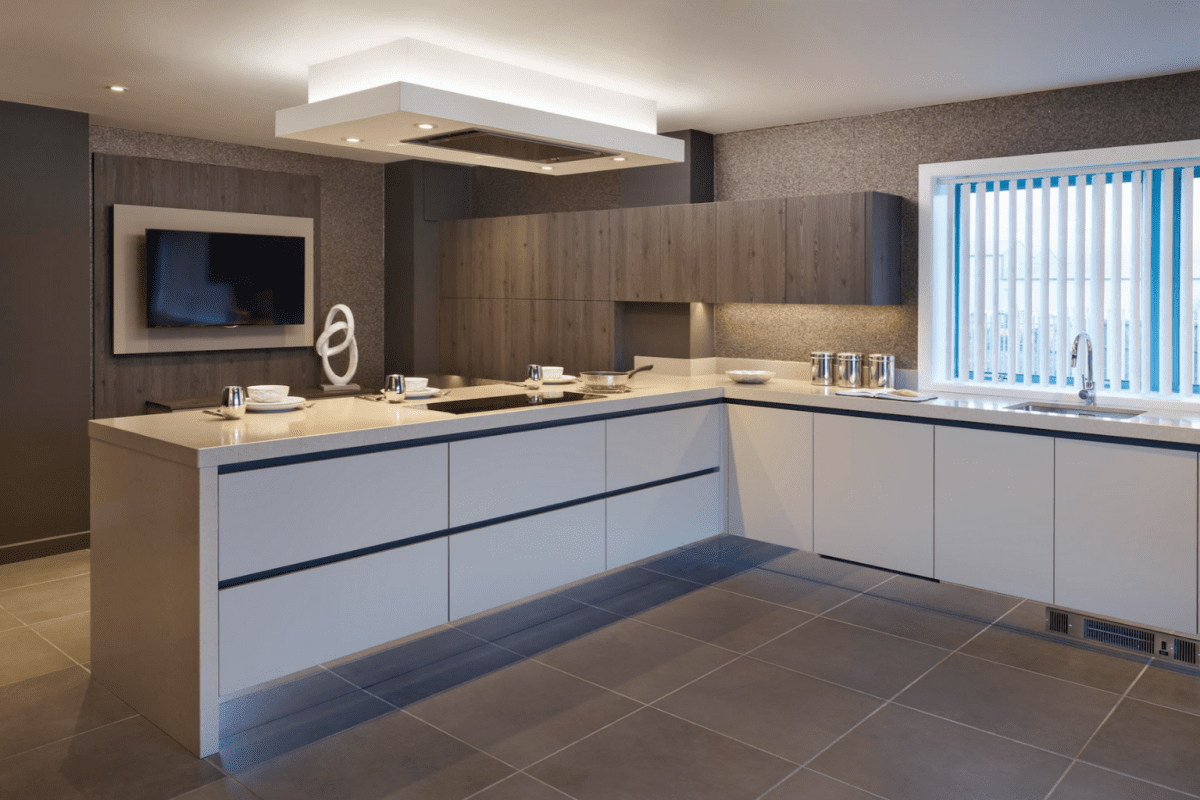 Create A Versatile Lighting Scheme
When it comes to creating a functional kitchen, we don't just mean designing a space that's great for cooking. As the heart of our home, our kitchens are often much more than just a place to prepare food. A versatile and carefully considered lighting scheme should meet all your functional requirements. Tasking lighting should give you the visibility you need to cook, while dimmable layered accent and ambient kitchen lighting should allow you to set a cosy and relaxed mood, ideal for spending time with friends and family.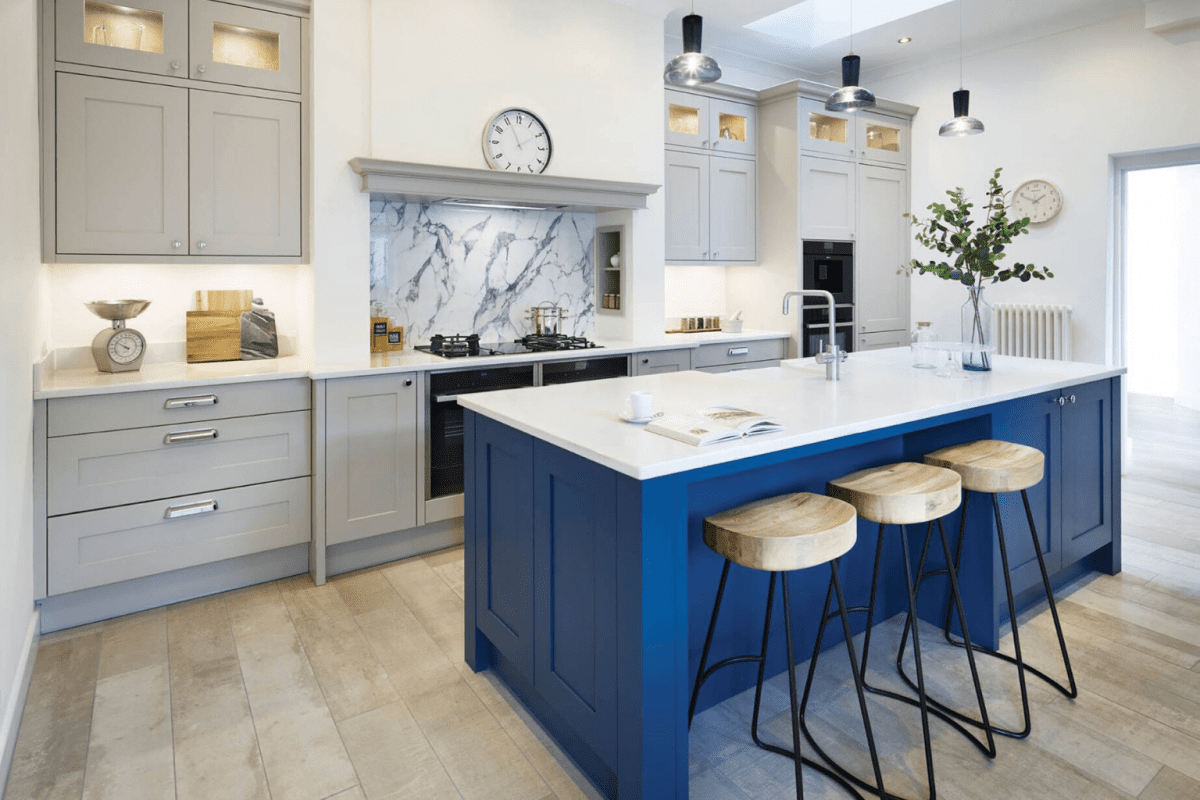 With modern homes shrinking in size and how we use our spaces changing, creating a functional kitchen that's perfect for more than just cooking is increasingly important. We hope our tips have helped give you a different perspective on planning your kitchen. However, if you need more advice, our expert designers will be more than happy to help. You can get in touch with our team by calling 01206 673920 or emailing info@colchester-kitchens.co.uk.